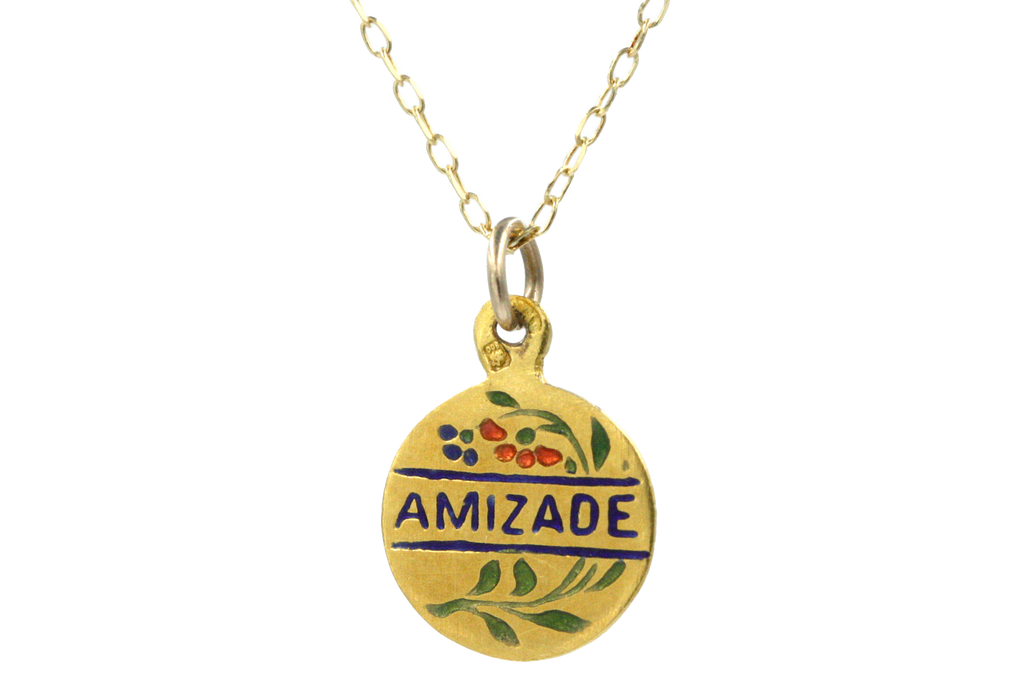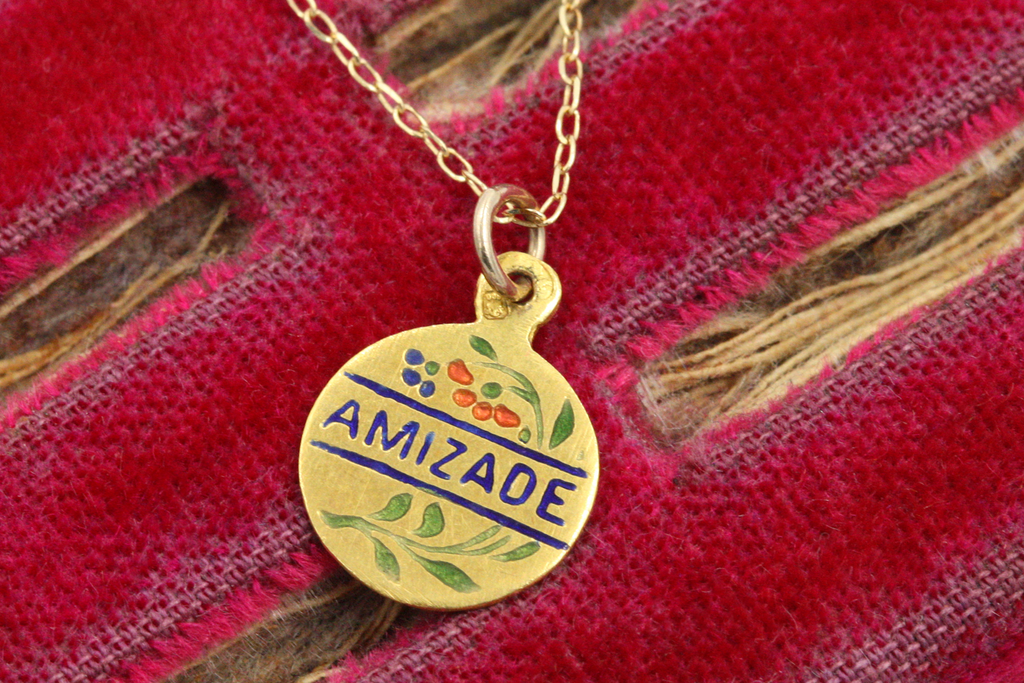 $0.00
$0.00
Vintage Portuguese Friendship Charm Necklace
A high-carat vintage disc charm with the word "AMIZADE" surrounded by multicolored floral motifs in enamel. Amizade is Portuguese for friendship. Enamel is in excellent condition and charm is strung on a new, Italian-made 14k gold chain. 
Era: Vintage (w/ New Chain)
Materials: 19k Gold (Portuguese stamp), 14k Gold Chain, Enamel 
Size: 9x14mm including jump ring, 18-inch chain.
Condition: Excellent.