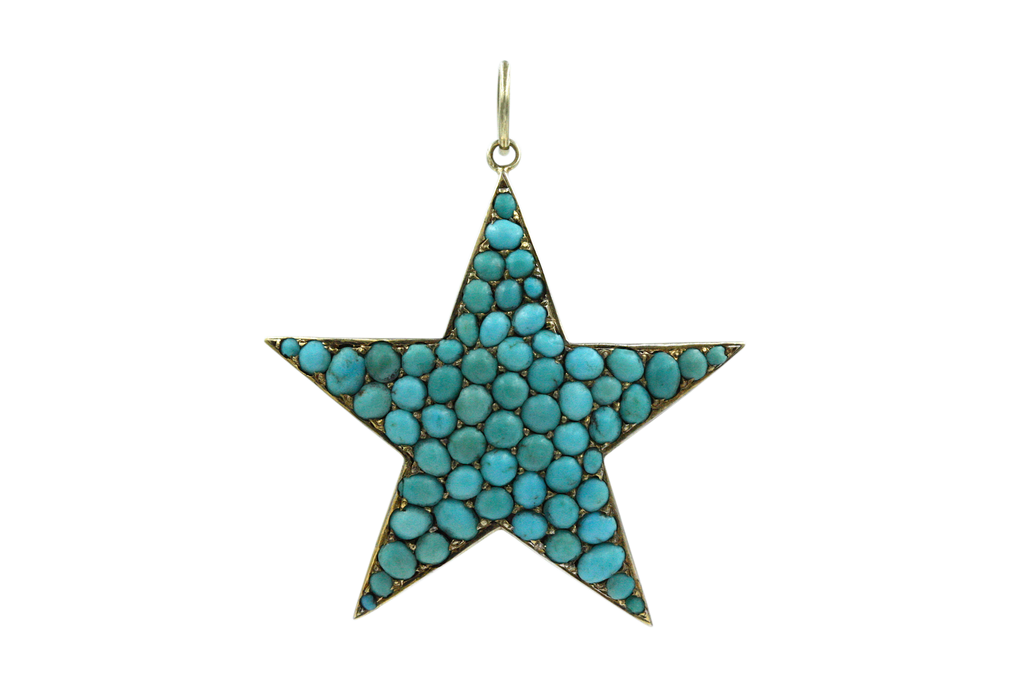 $0.00
$0.00
Victorian Turquoise Pavé Star Pendant
An antique Victorian turquoise pavé pendant circa 1870. This star was a brooch and converted into a pendant with a new 14k gold jump ring. Turquoise stones are in wonderful condition with a range of hues. Reverse side shows faded gilt on two of the sterling silver star points where brooch fittings once existed.
Era: Victorian
Materials: Turquoise, Silver, 14k Gold
Size: 43 x 37 mm
Condition: Excellent, light wear commensurate with age.