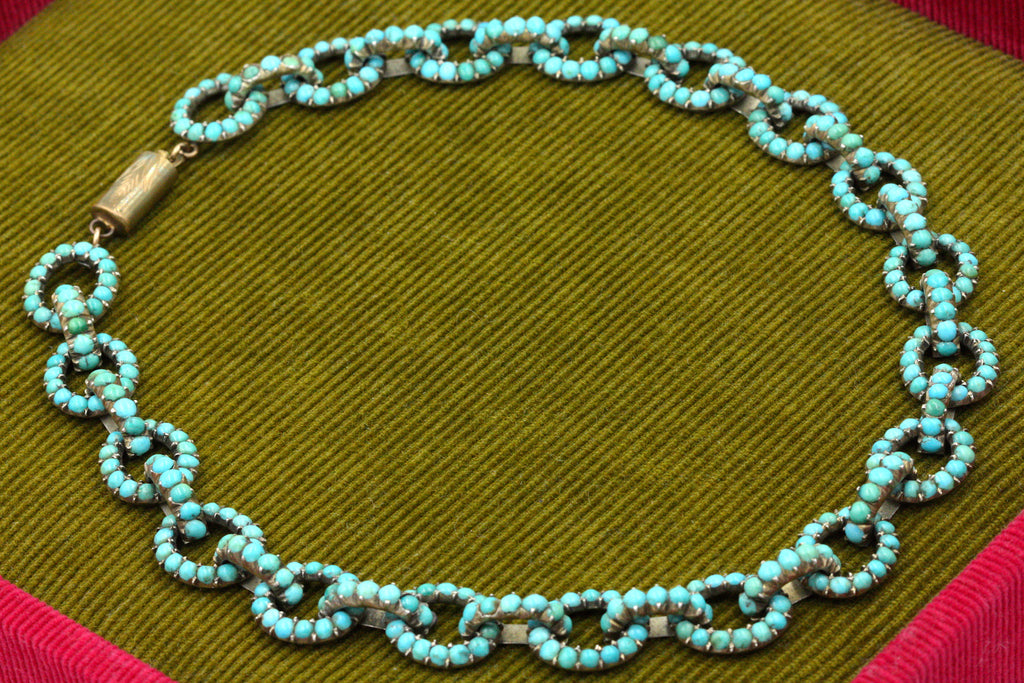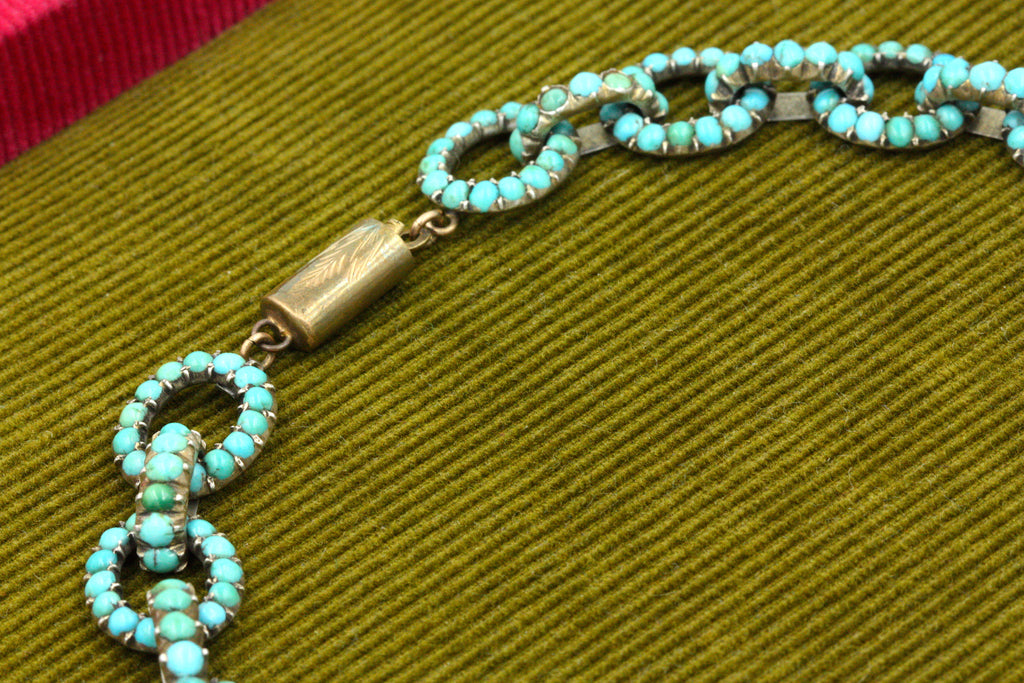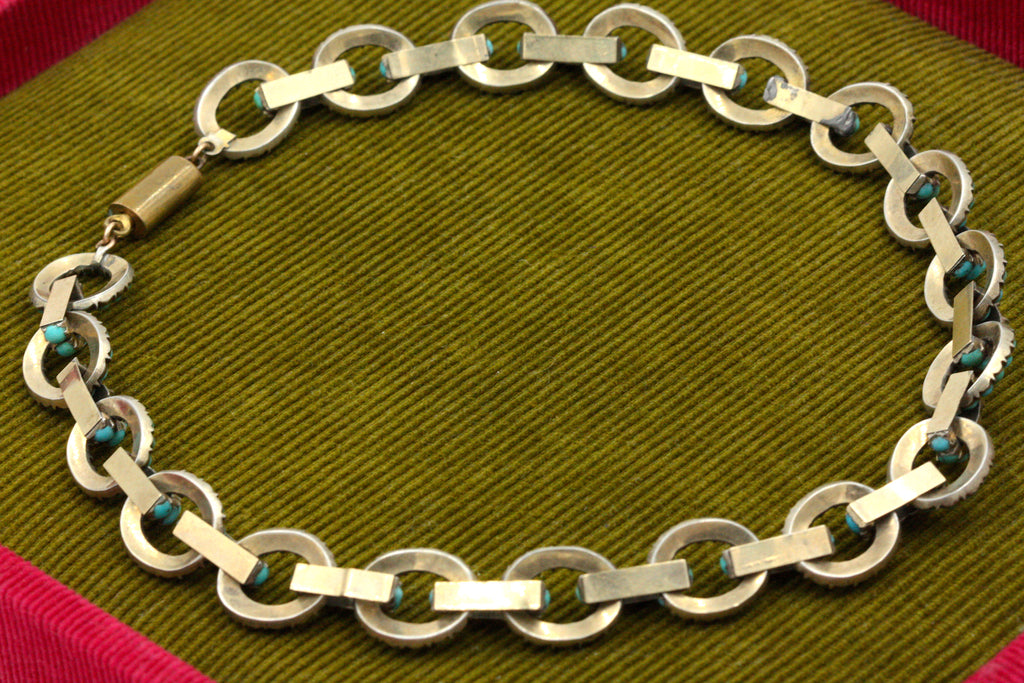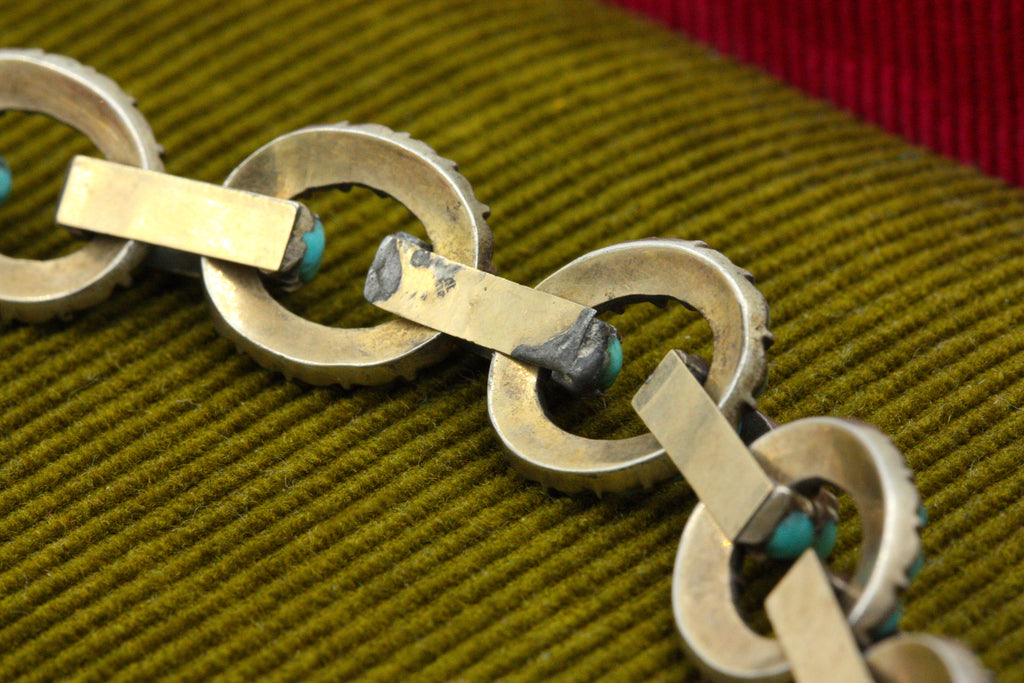 $0.00
$0.00
Victorian Turquoise Pavé Chain Link Necklace
A stunning Victorian Turquoise pavé silver gilt necklace consisting of 37 alternating chain links. Turquoise stones vary in shade with a couple appearing to be replacements. Brass barrel clasp is a later addition.  
Era: Victorian, c.1870
Materials: Turquoise, Silver, Brass
Size: 15.5 inches long
Condition: Very good. Normal wear commensurate with age. One link has been repaired on back side.