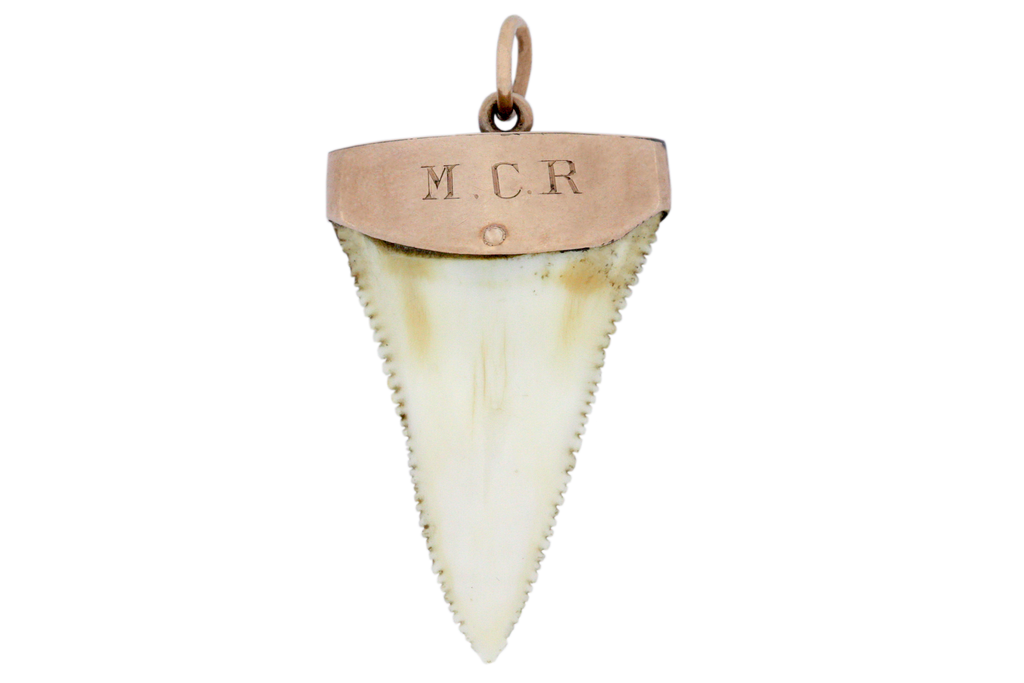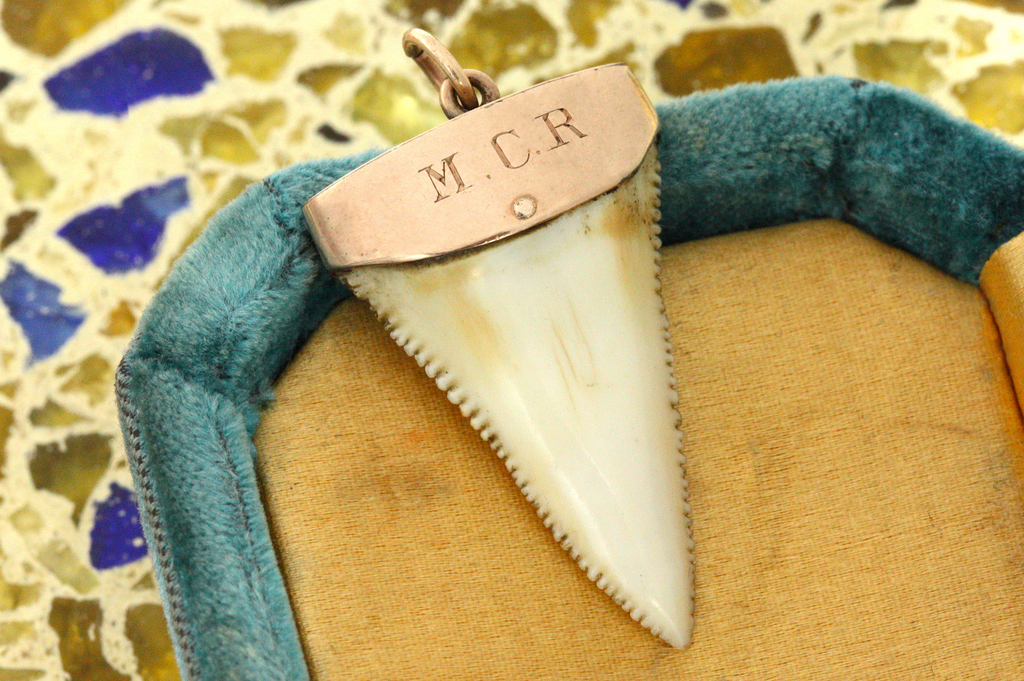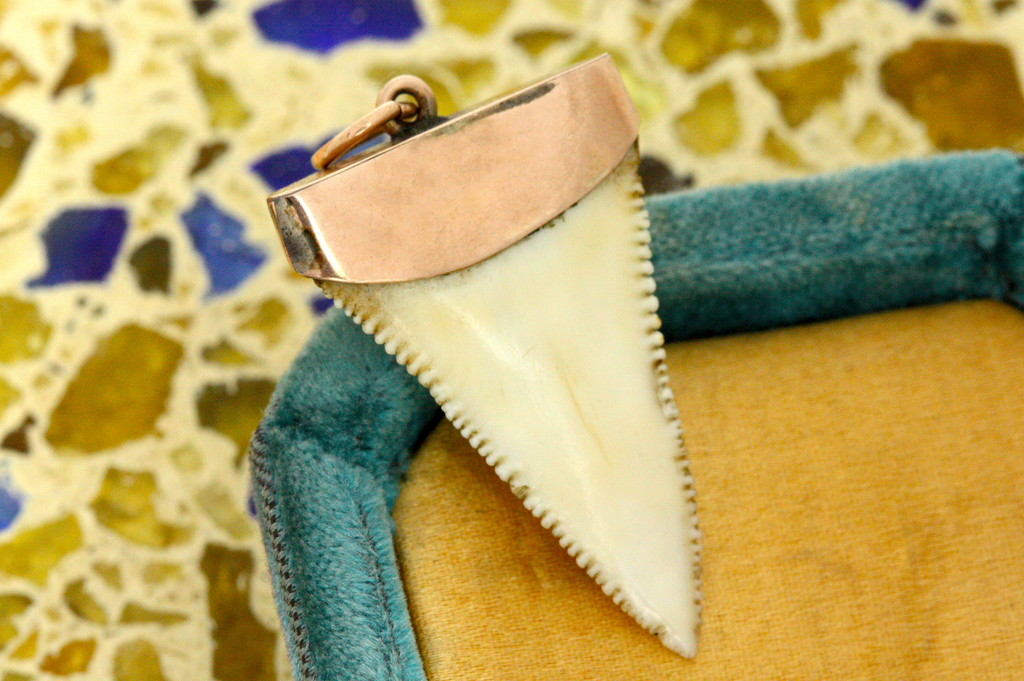 $0.00
$0.00
Victorian Shark Tooth Pendant
A Victorian shark tooth pendant capped with a 9k rose gold fitting engraved with the initials 'M.C.R.' This would have likely been picked up as a souvenir along someone's seaside travels during the 1800s. An unusual and striking antique pendant to add to your talisman collection.
Era: Victorian
Materials: 9k Gold, Shark Tooth
Size: 22x41mm including jump ring 
Condition: Very good, some wear commensurate with age.