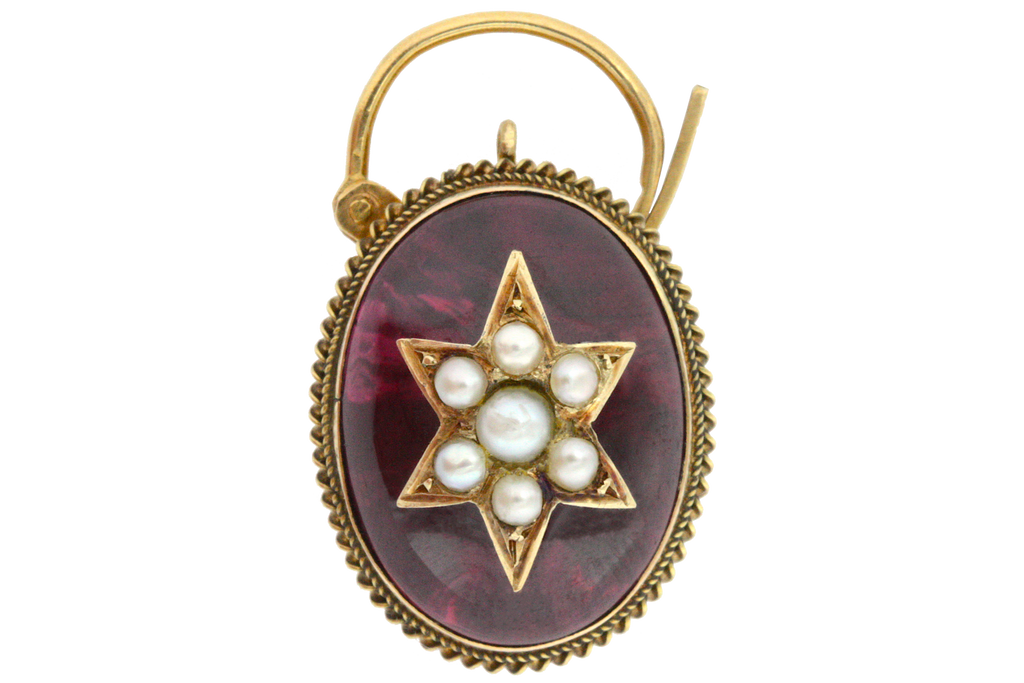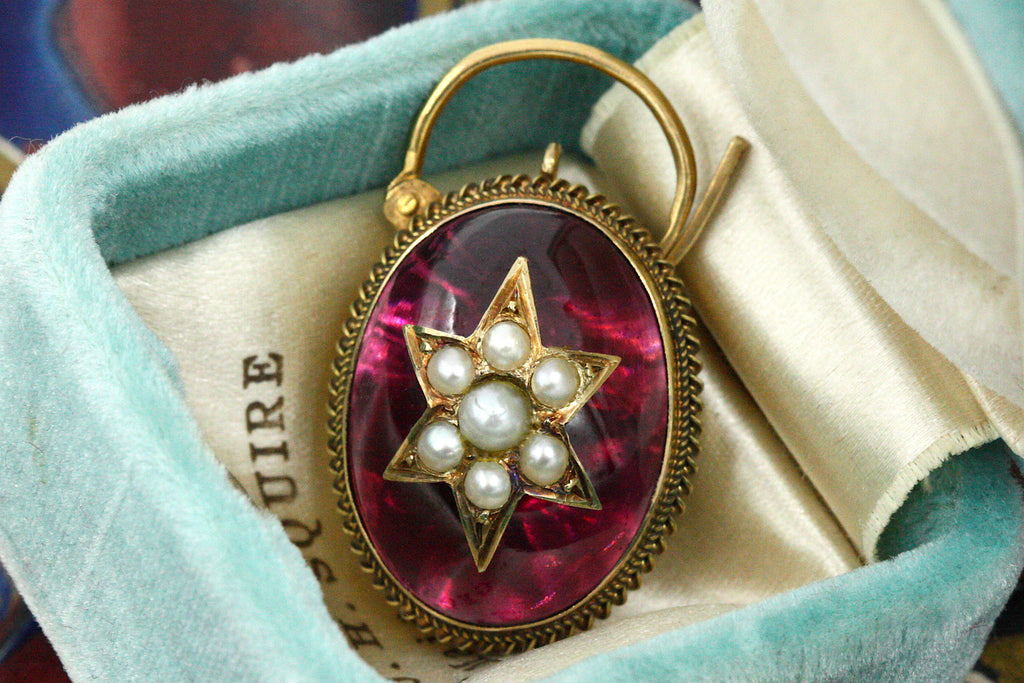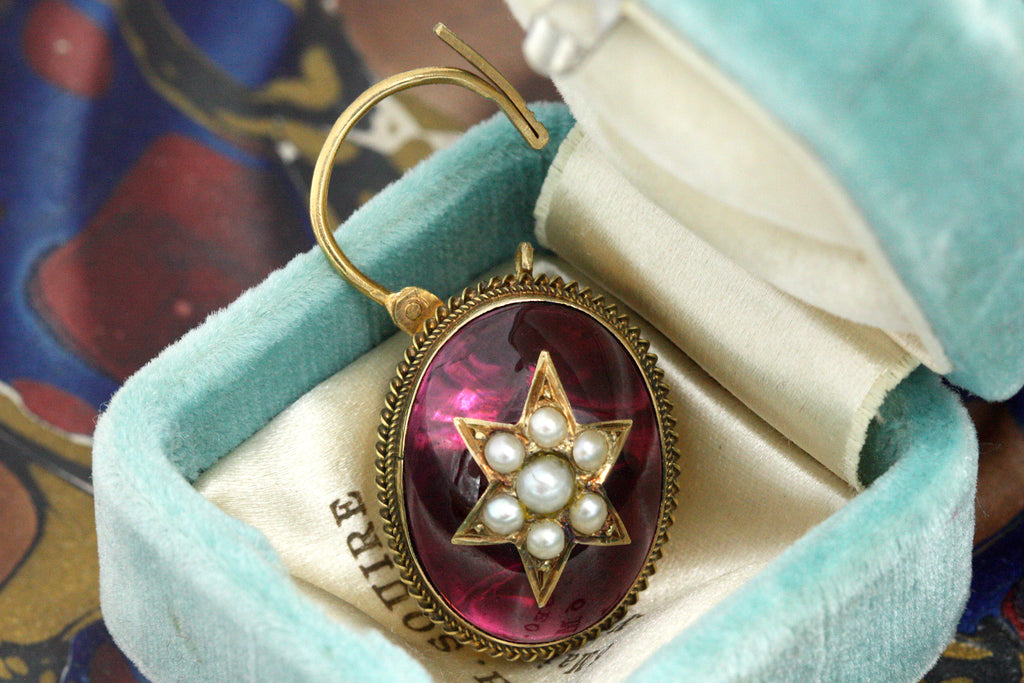 $0.00
$0.00
Victorian Garnet & Pearl Starburst Padlock Pendant
A beautiful Victorian era padlock featuring a luscious garnet with a pearl-encrusted starburst lined in gold. A twisted gold border attractively frames the foil-backed gemstone. Shackle opens and allows the pendant to attach onto additional charms or a chain. Reverse side includes a glass locket component.
Era: Victorian
Materials: Garnet, Pearls, Glass, 15k Gold
Size: 17x 28mm
Condition: Excellent.