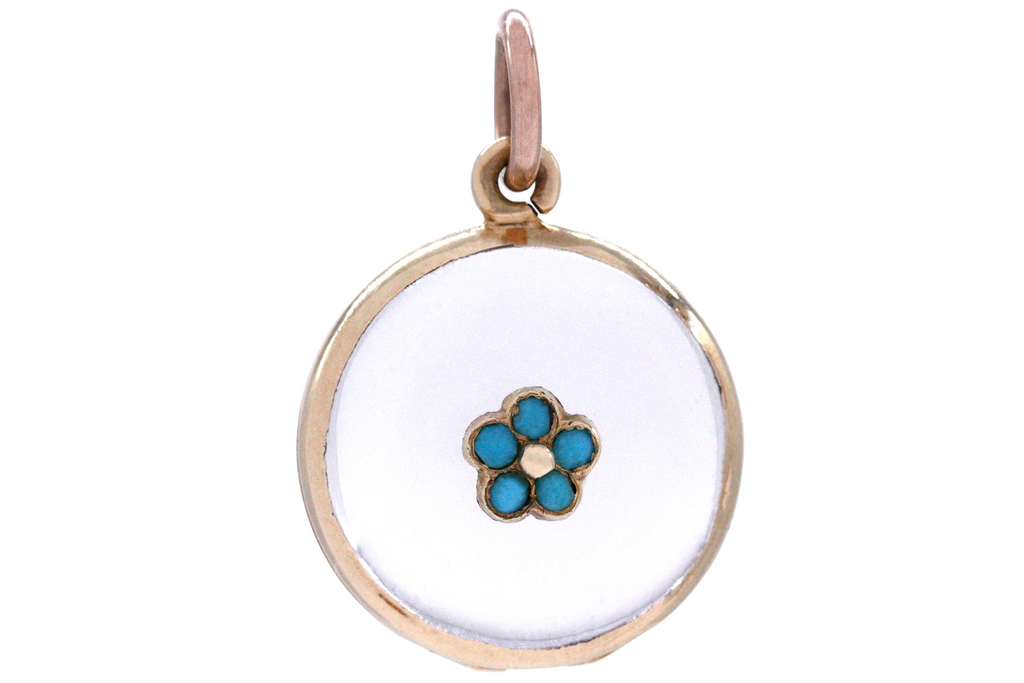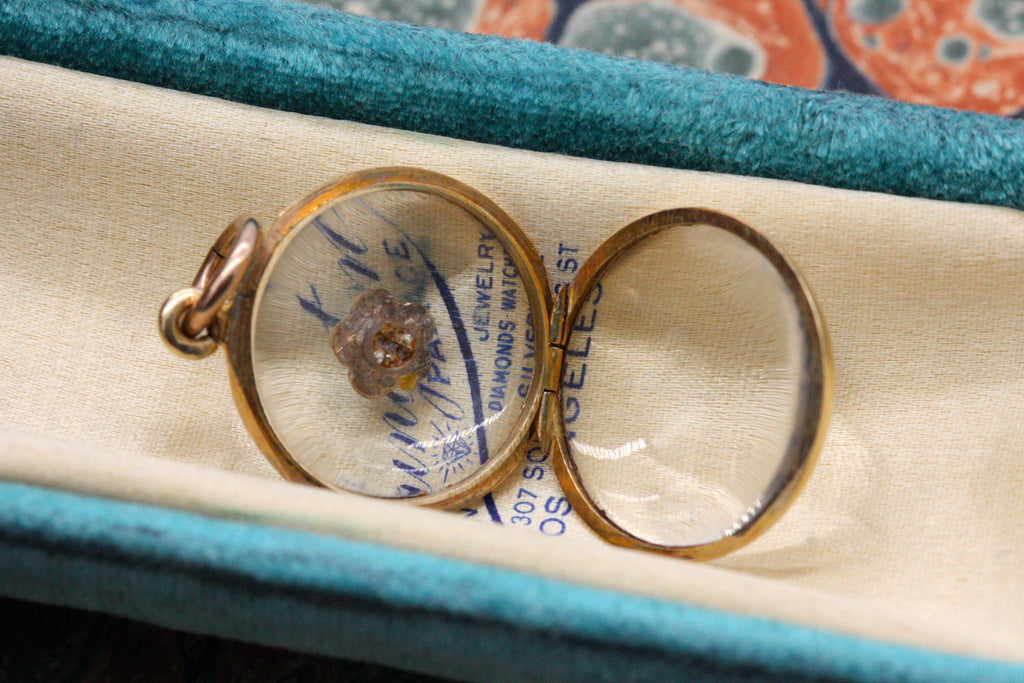 $0.00
$0.00
Victorian Forget-Me-Not Crystal Locket
A sweet Victorian rock crystal locket depicting a forget-me-not flower formed by five turquoise stones. The flower itself is framed in gold, as are the crystal panels that hinge open and include space for your own memento on either side. The use of forget-me-nots was popular during the Victorian era due to its sentimental symbolism: "Thinking of you," and was often given to lovers and friends. Locket snaps securely.
Era: Victorian
Materials: Turquoise, Crystal, 14k Gold
Size: 17x25 mm 
Condition: Excellent.