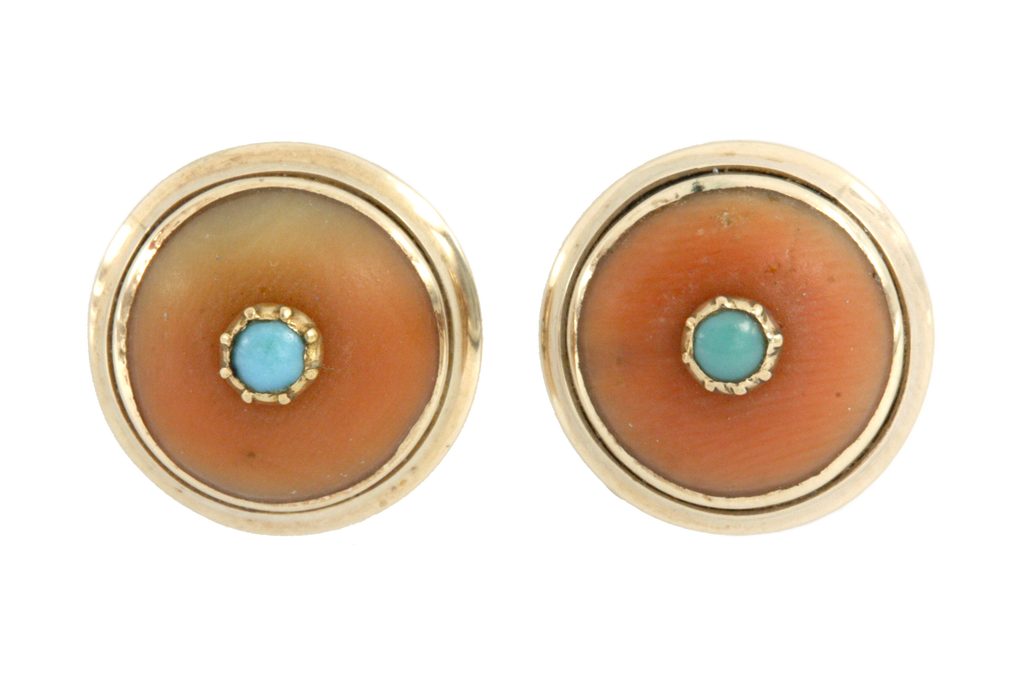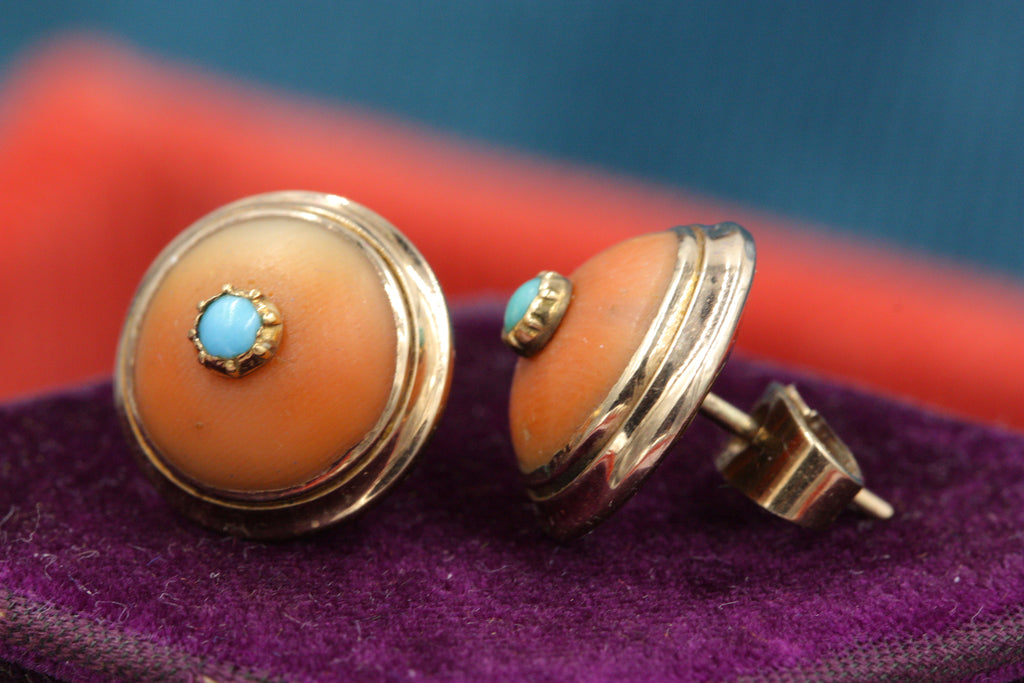 $495.00
$0.00
Victorian Coral and Turquoise Earrings
A colorful pair of Victorian studs featuring a natural turquoise stone in a collet setting affixed onto a coral cabochon in 9k gold. Evidence of repair to the back of each earring with post replacements.
Era: Victorian
Materials: Coral, Turquoise, 9k Gold 
Size: 13mm
Condition: Good. Color varies on the coral and turquoise. Surface wear on gold and repair made to the back of earrings at some point.