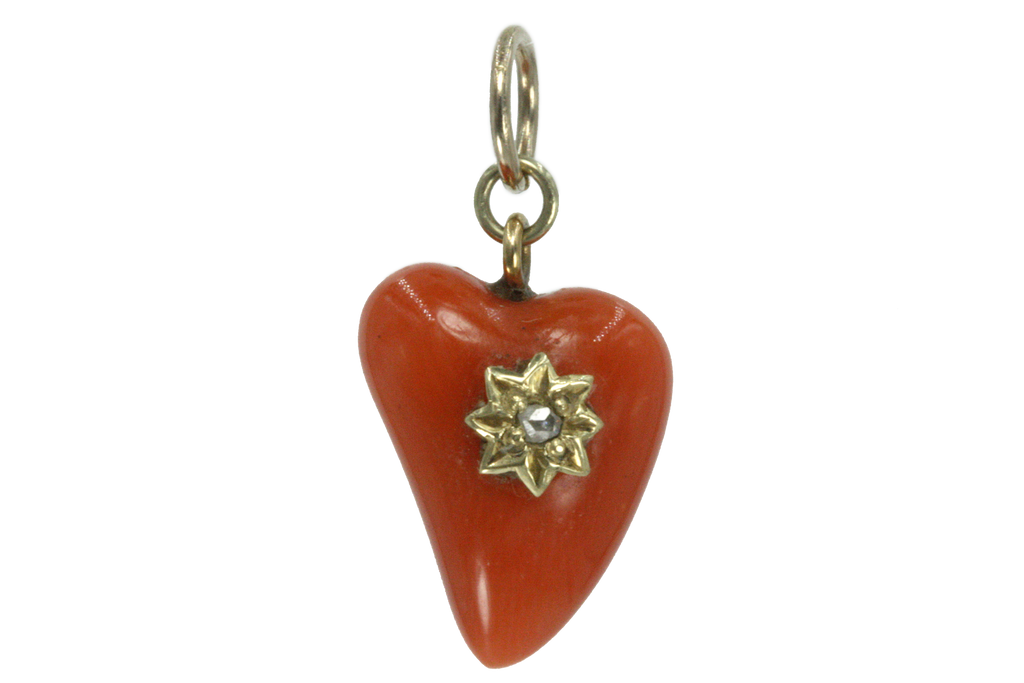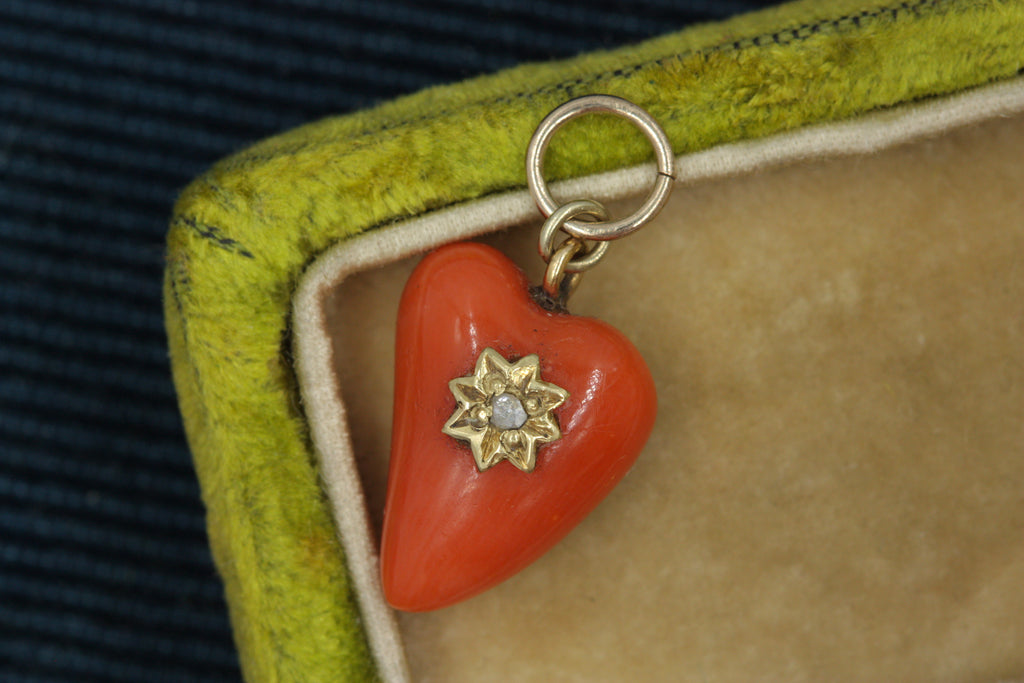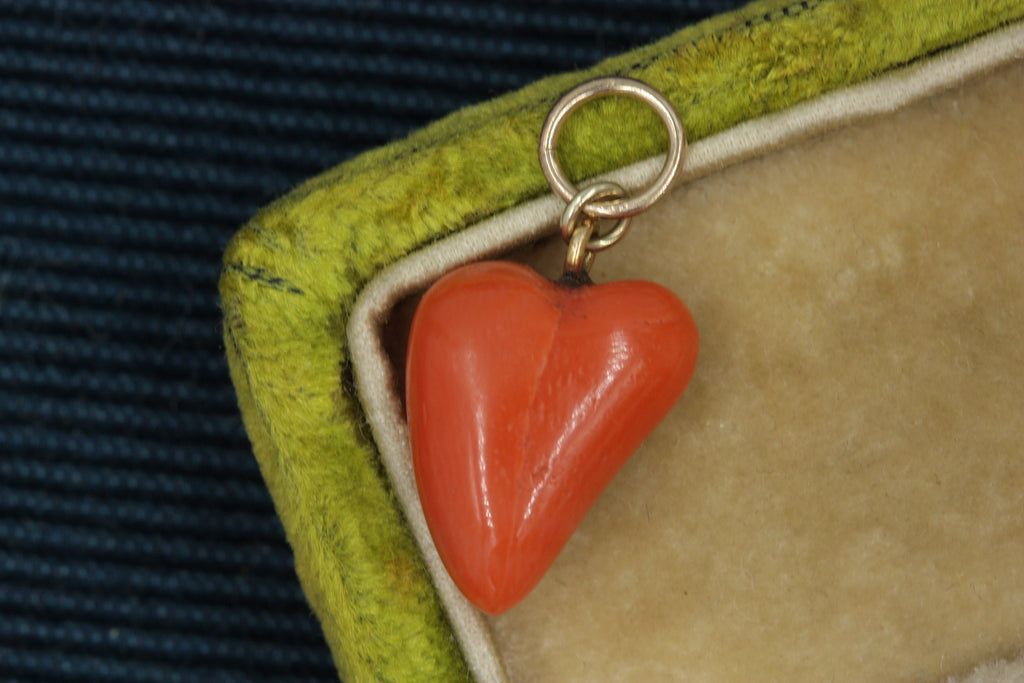 $0.00
$0.00
Victorian Coral Heart Charm
A sweet little Victorian coral charm in the shape of a heart. Affixed onto its center is a rose cut diamond surrounded by a gold starburst motif.
Era: Victorian
Materials: Coral, Rose Cut Diamond, 14k Gold
Size: 13mm excluding jump rings
Condition: Good. A hairline runs through the back of the charm.