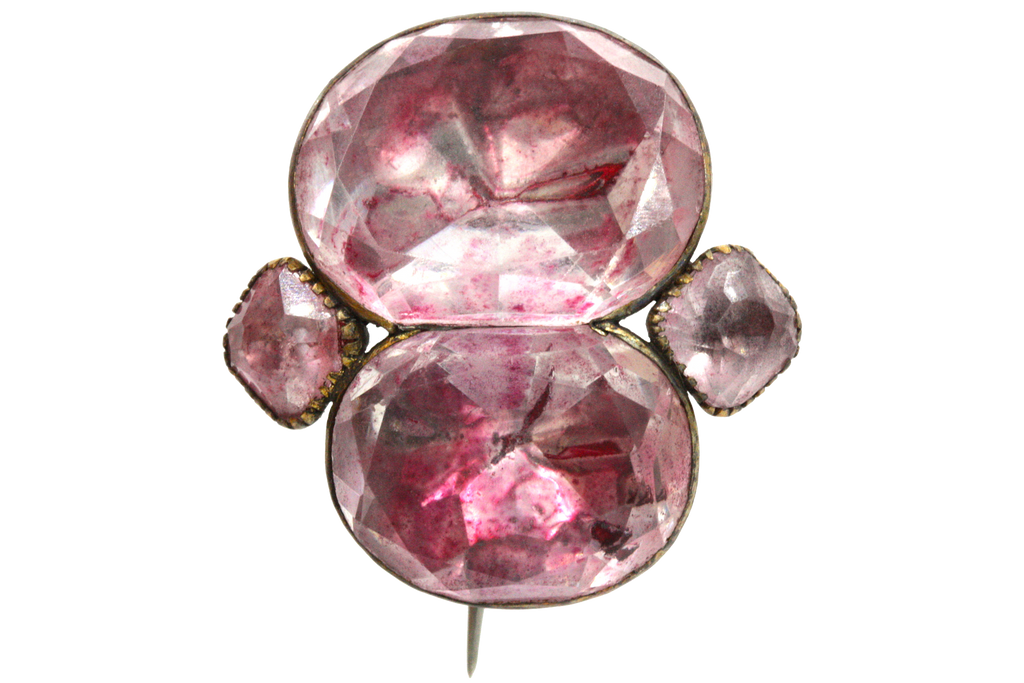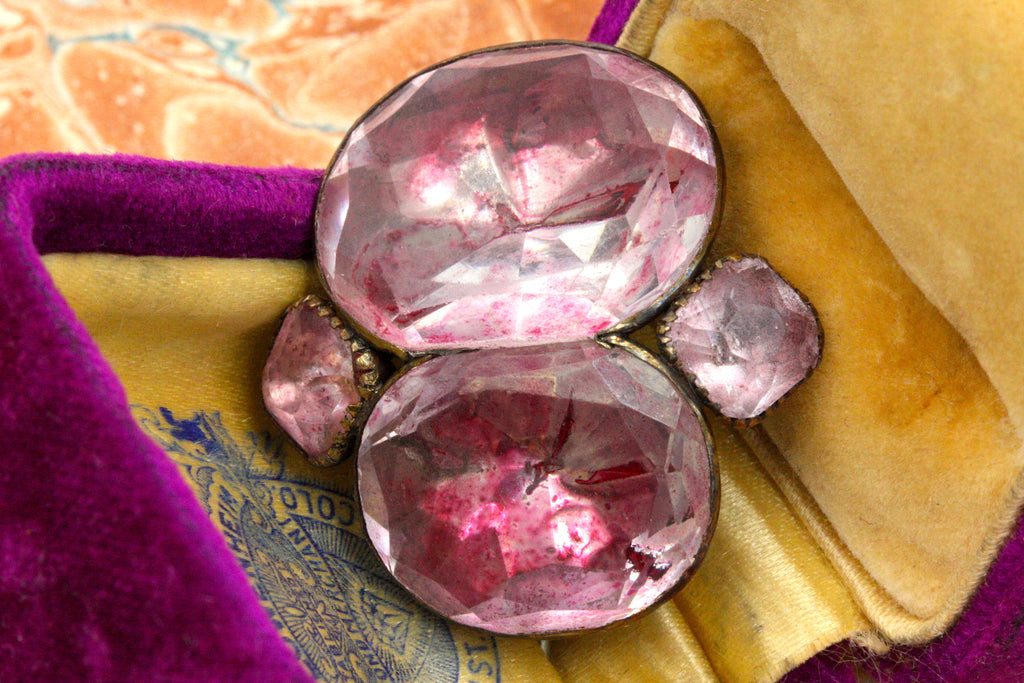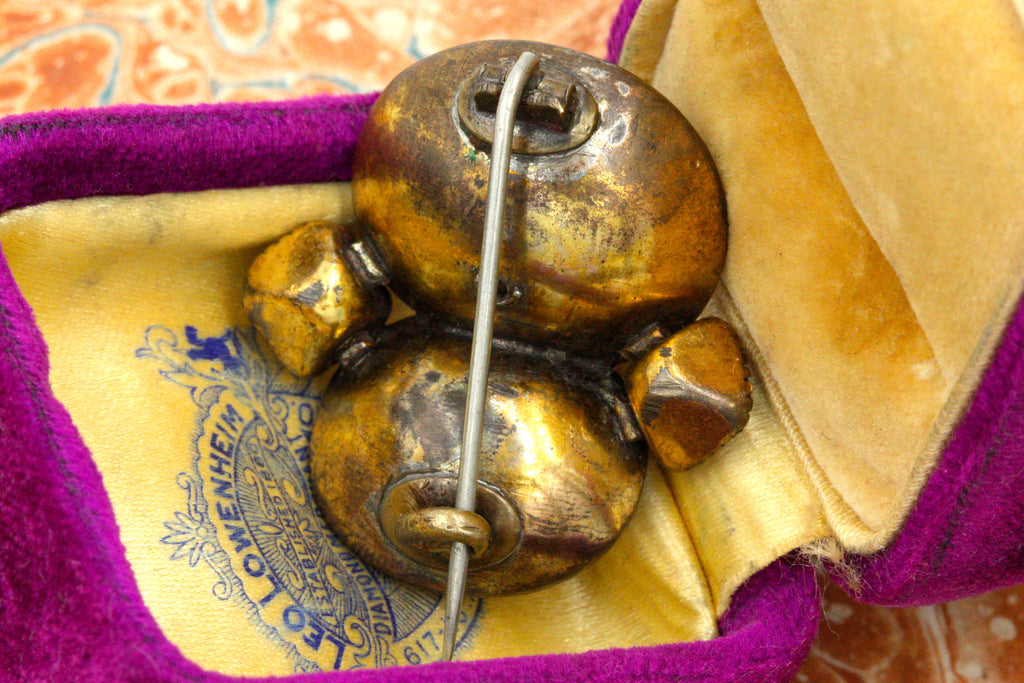 $0.00
$0.00
Georgian 'Queen Anne' Paste Brooch
A vibrant Georgian era 'Queen Anne' brooch dating to c.1770. A classic 'Queen Anne' formation style of paste, this brooch was likely one half of a pair of earrings and later converted with pin fittings. Stones are set in gilt metal and backed with pink foil. Some slight discoloration to foiling has occurred, perhaps due to moisture, but surprisingly still vivid centuries later.
Era: Georigan
Materials: Gilt Metal, Silver, Paste
Size: 30x31mm 
Condition: Good, some discoloration to foiling.