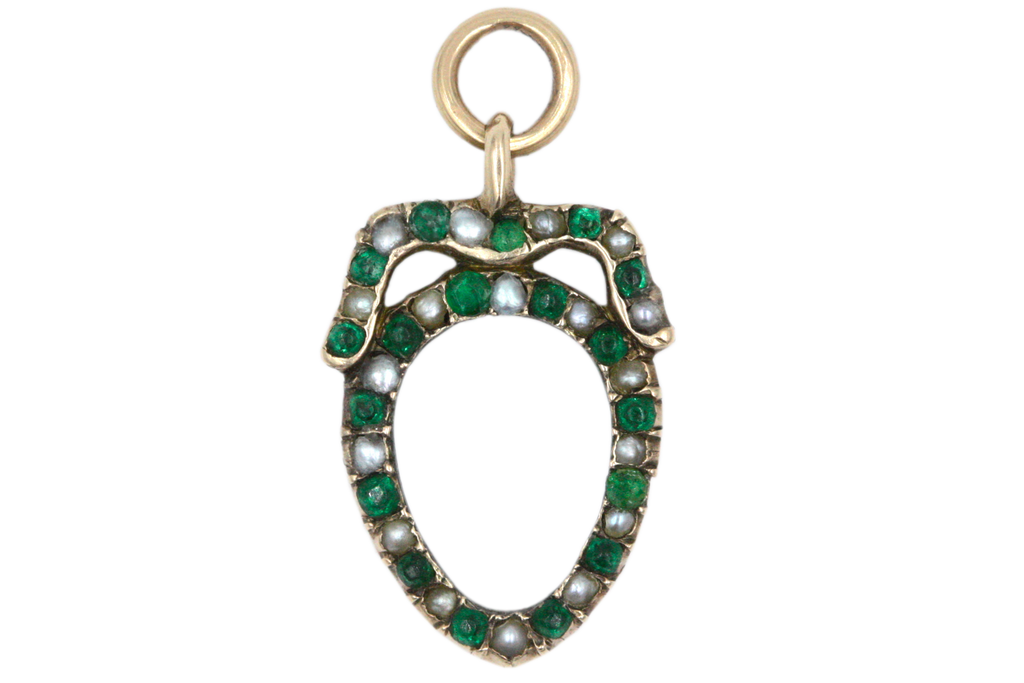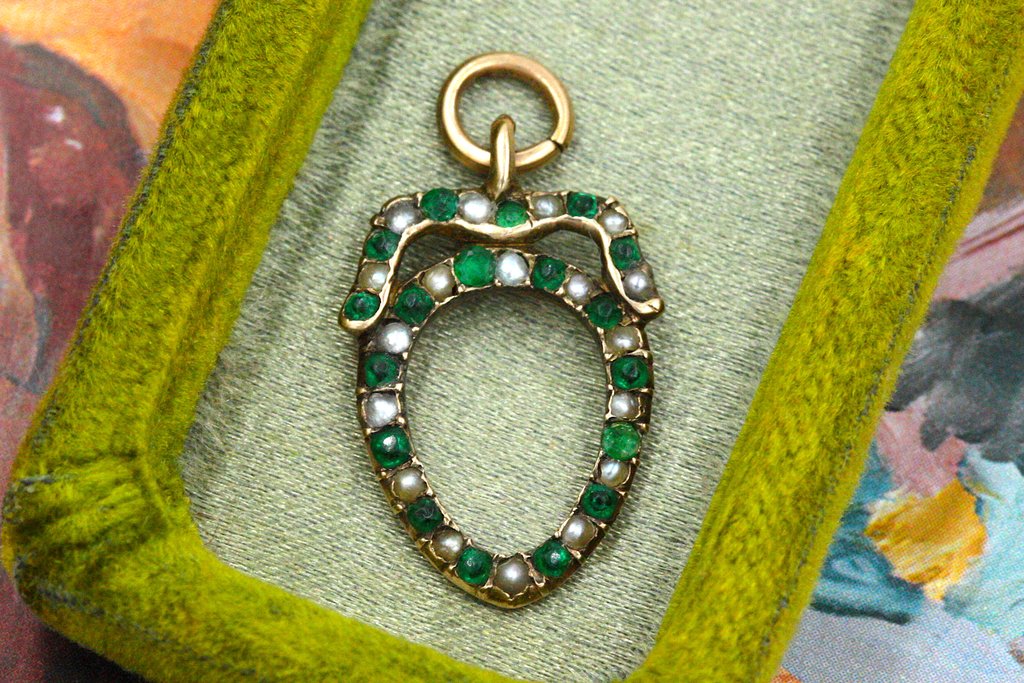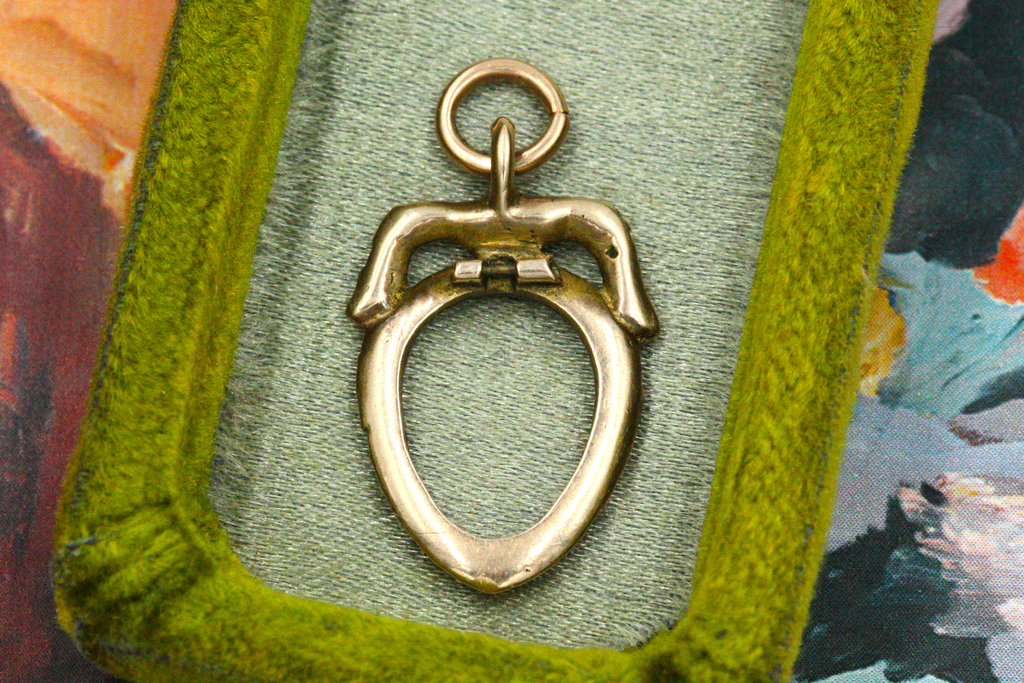 $0.00
$0.00
Georgian Paste & Pearl Heart Charm
A Georgian heart charm outlined with alternating green paste and seed pearls. This was a locket when initially made during the 1700s, and likely held a lock of plaited hair under a rock crystal cover. Since then, the locket compartment has been detached and what remains is a charming sentimental amulet. The contrast of paste stones and seed pearls makes a lovely combination for a piece that has survived over 200 years.
Era: Georgian
Materials: 9k Gold, Seed Pearls, Green Paste
Size: 25x13mm
Condition: Very good, some wear commensurate with age. Charm was once a locket. Locket compartment no longer present.