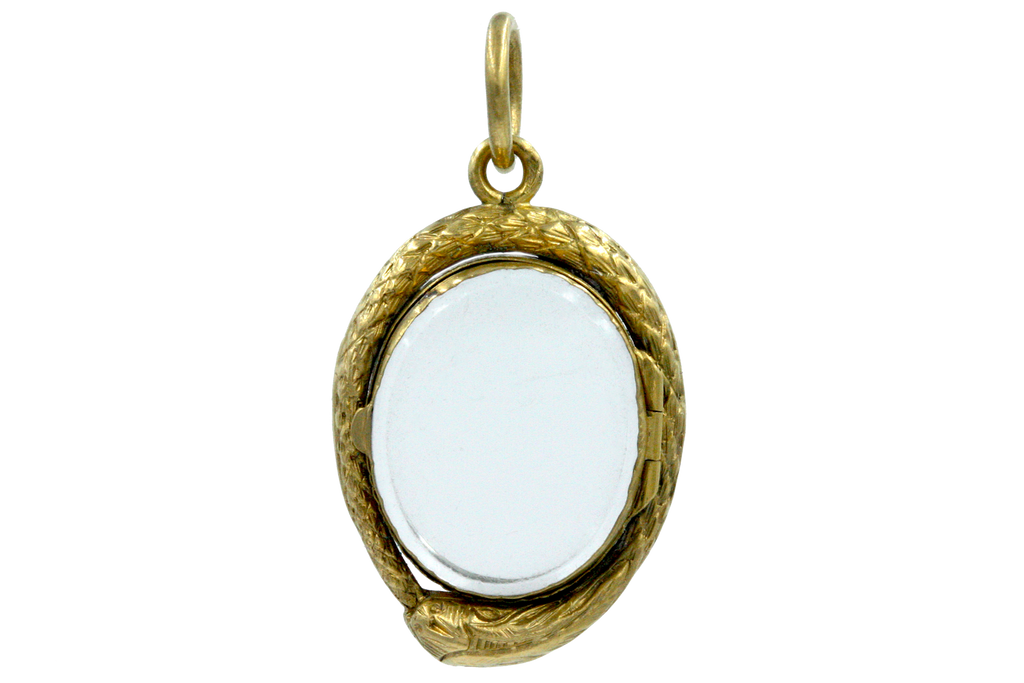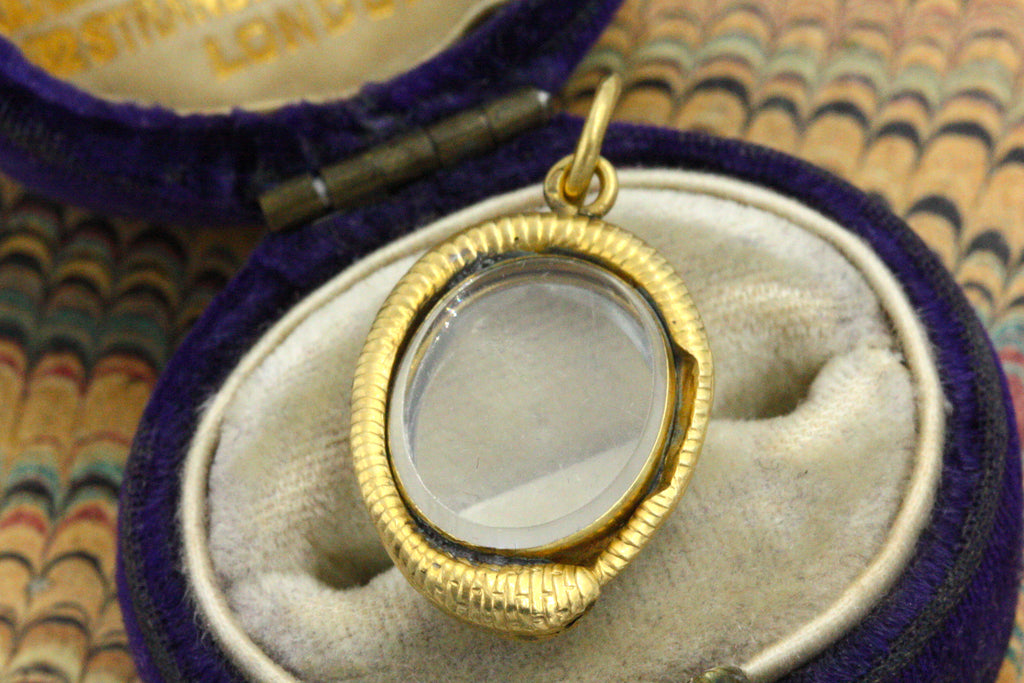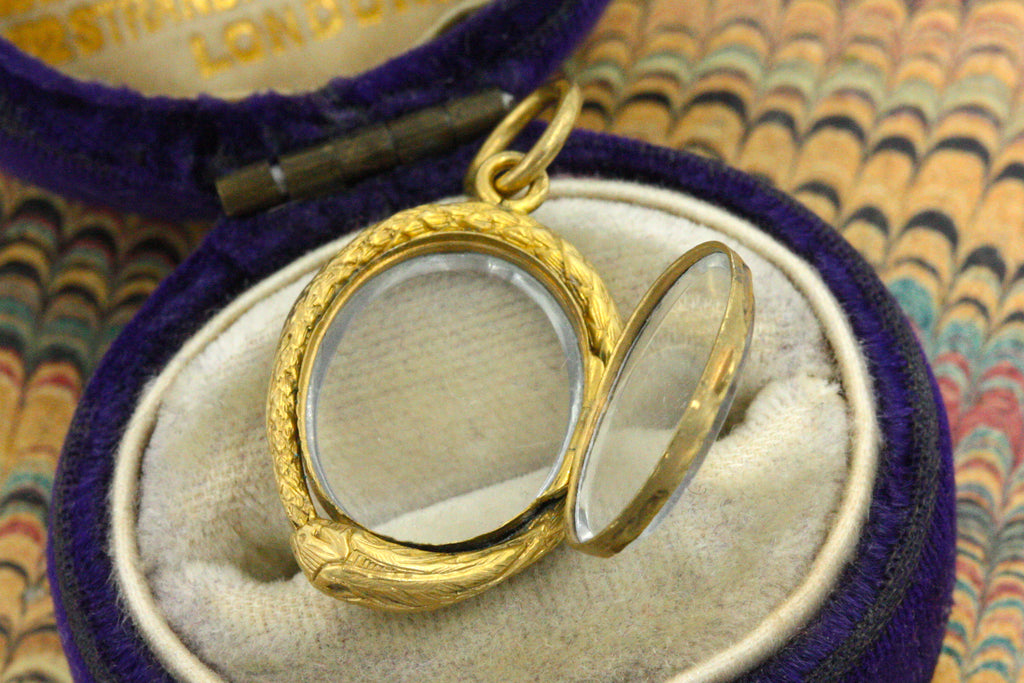 $0.00
$0.00
Georgian Ouroboros Serpent Locket
A Georgian ouroboros serpent locket made in 18k gold. Locket features two crystal panels with a hinged compartment that opens to be filled with your own memento. Glass locket is surrounded by a finely detailed snake eating its own tail otherwise known as 'Ouroboros,' an ancient symbol for harmony, eternity and the cycle of birth and death.
Era: Georgian
Materials: 18k Gold, Glass
Size: 14 x 25 mm (including jump ring)
Condition: Excellent. Very minimal surface wear on glass. Great detail on the snake still present. The hinged locket compartment opens and closes securely.