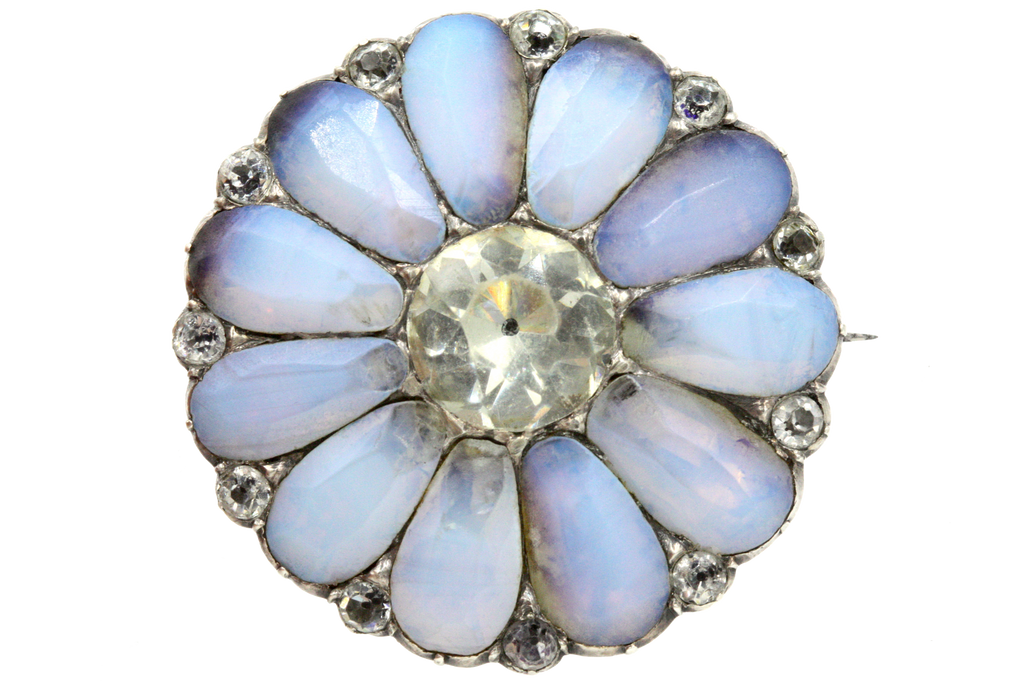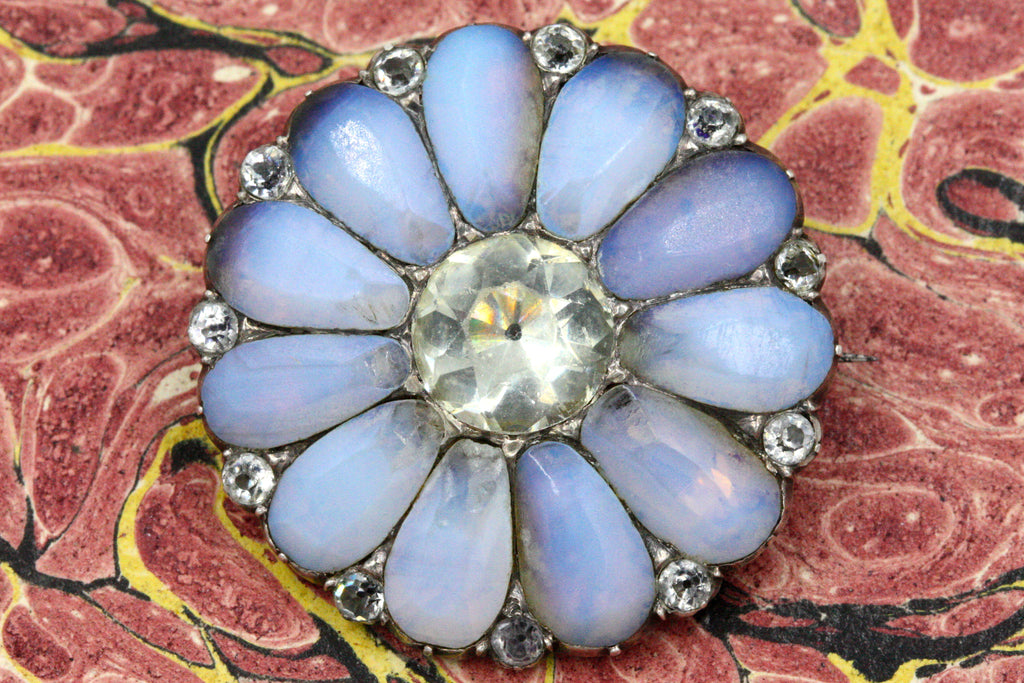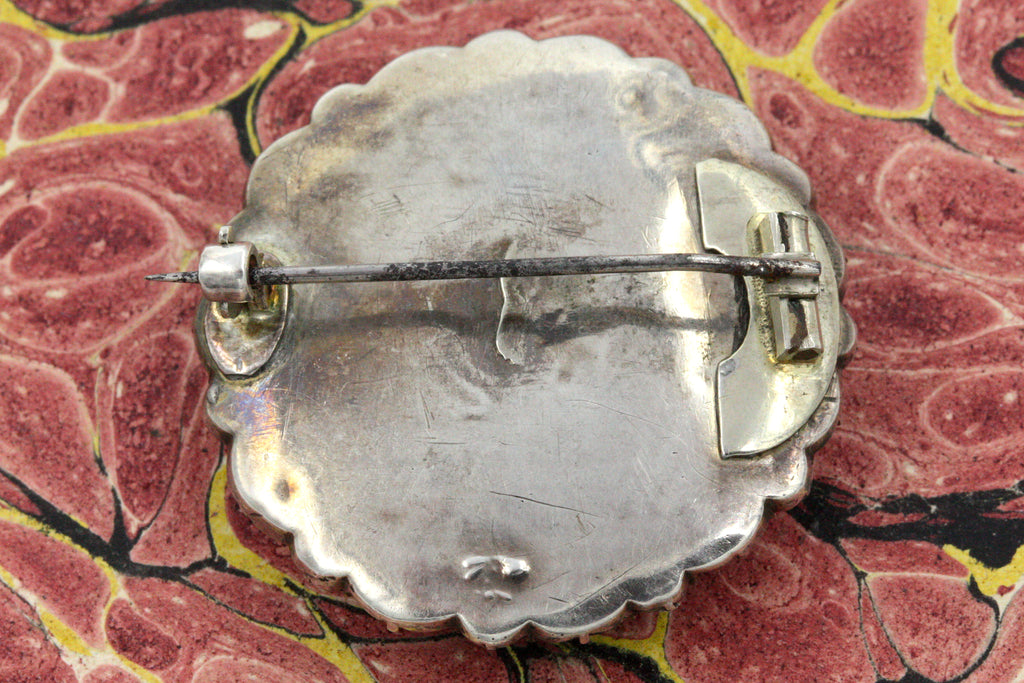 $0.00
$0.00
Georgian Opaline Floral Brooch
A Georgian floral brooch with white (clear) and opaline paste stones set in silver. A charming design and one that once originated as a large button then was converted into a brooch a long time ago. Each white paste stone features a black dot at its base. This technique was used to create an illusion of an open cutlet at the bottom of the stone that was typically seen in diamonds of this era. The opaline paste, which is quite rare, contains a milky and iridescent appearance. This is a wonderful example of the elaborate design of buttons worn during the Georgian era.
Era: Georgian
Materials: Paste, Silver
Size: 36mm
Condition: Very good, light wear commensurate with age.