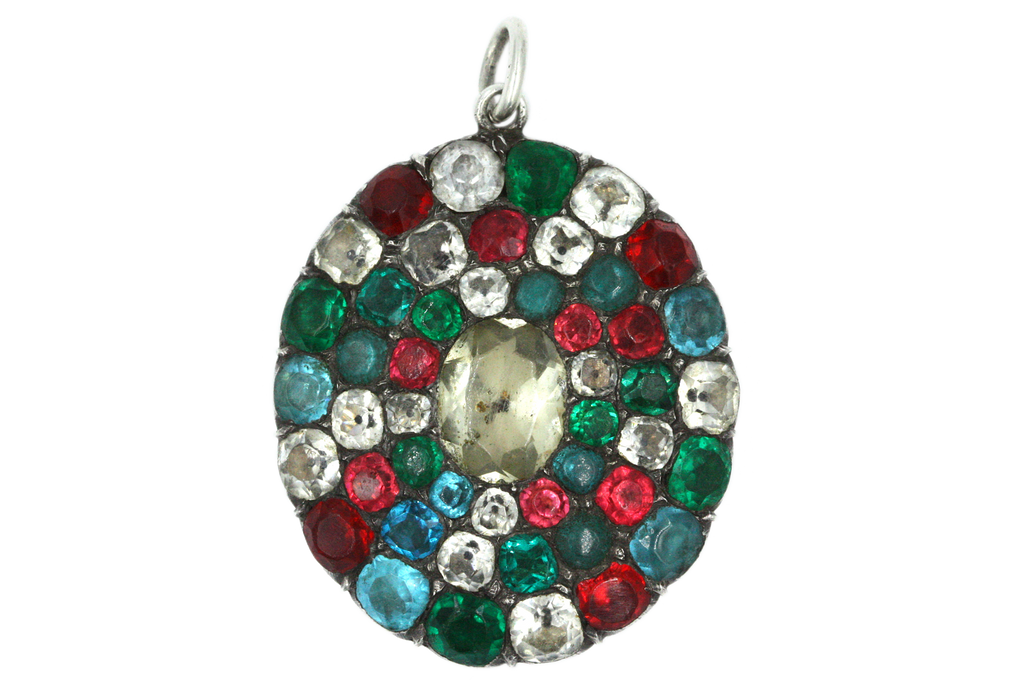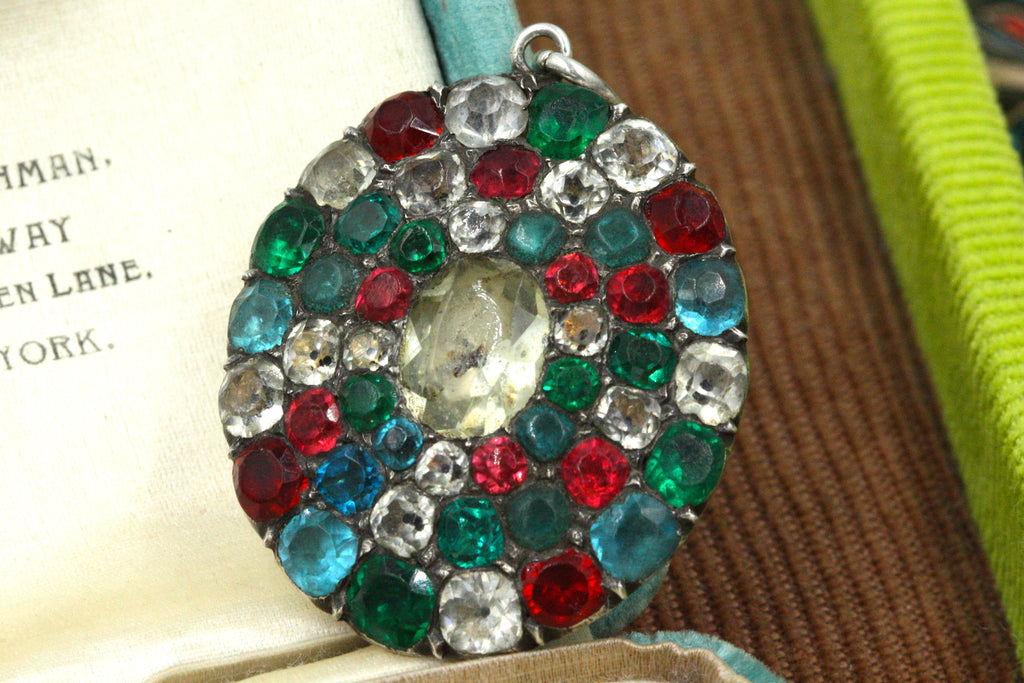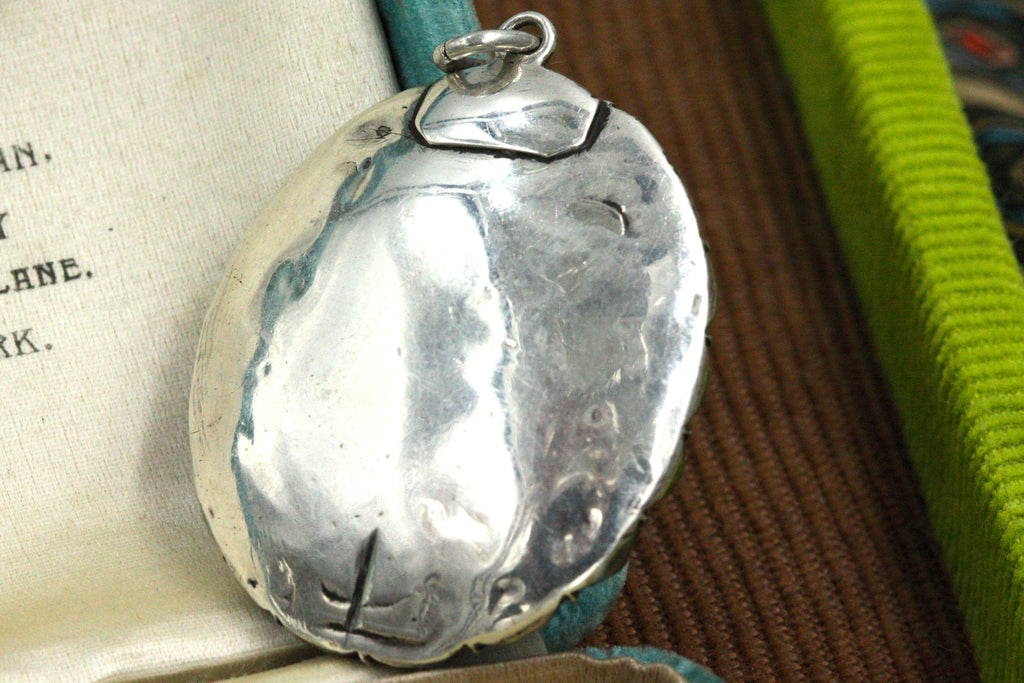 $0.00
$0.00
Georgian Harlequin Paste Pendant
A rare and cheerful Georgian pendant consisting of red, green, blue and white foil-backed paste stones. Set in silver, this colorful pendant appears to have initially been a brooch and was converted into a pendant at some point in the past.
Era: Georgian, c.1800
Materials: Foil-backed paste, Silver
Size: 1.5in x 1.3in (excluding jump rings)
Condition: Good. Some wear to several paste stones & one noticeable  replacement (white stone at 12:00).