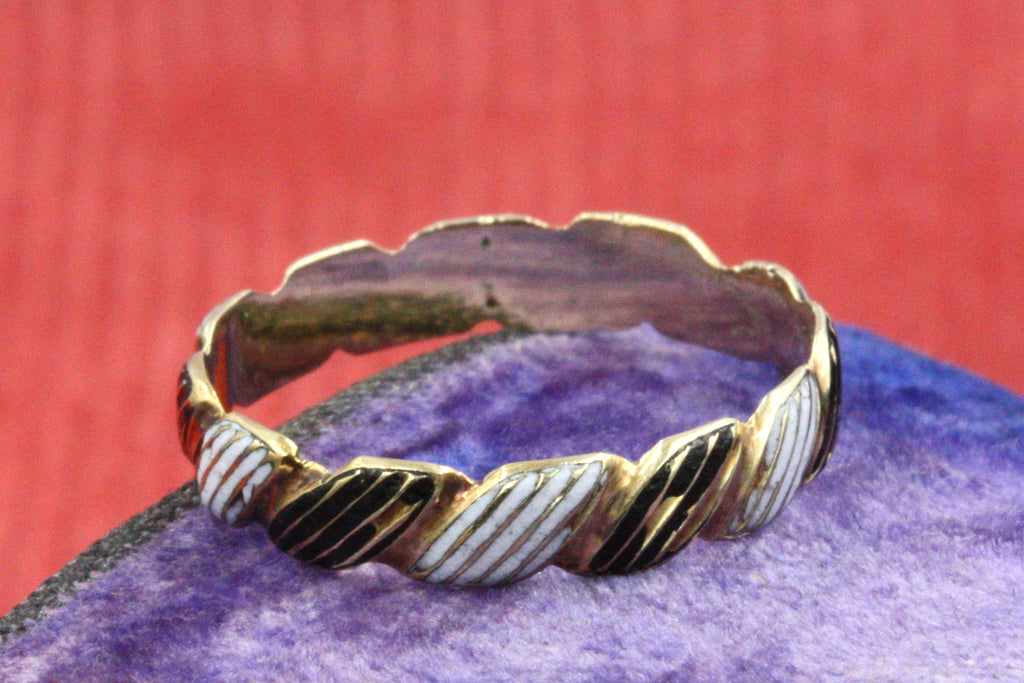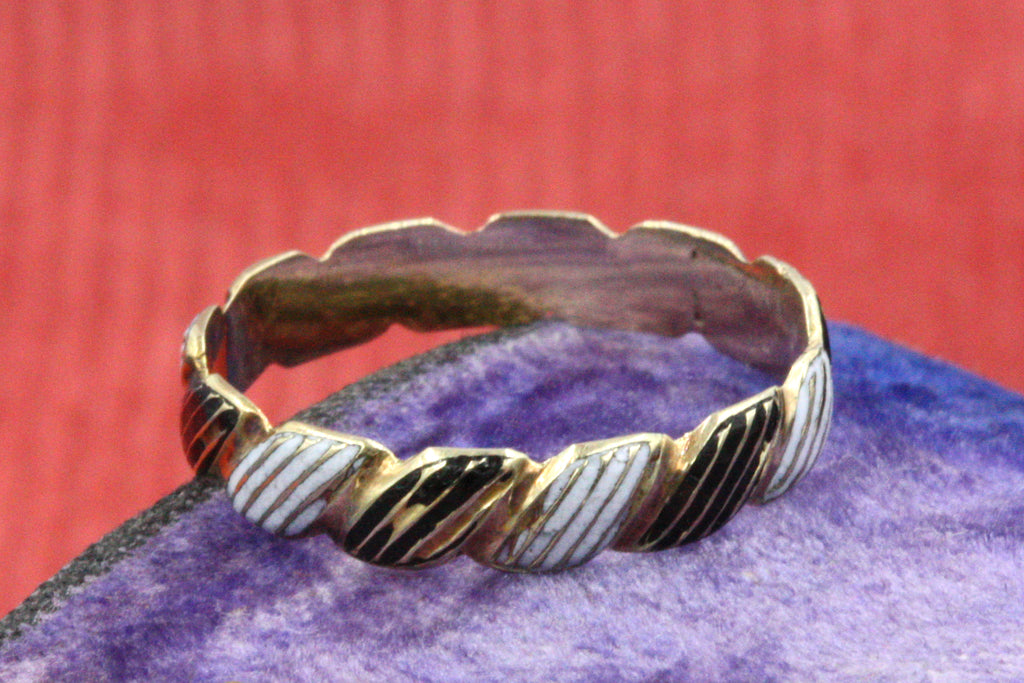 $0.00
$0.00
Georgian Enamel Ribbon Eternity Band
A rare and intriguing Georgian ring with a ribbon-like design featuring alternating sections of slanted striped black and white enamel. Interestingly, no inscription or clues of origin are present as one would normally expect from a Georgian enamel ring. During this era, white enamel was used to symbolize that a child or unmarried person had passed away, while black enamel represented the death of a married person. Due to the eternity style of this ring which signifies everlasting love, it is possible that this was a sentimental ring - gifted to a spouse to cherish as a reminder of his/her family when wearing this ring.
Era: Georgian
Materials: Enamel, 15k Gold
Size: US 7
Condition: Good, enamel is worn in several areas.