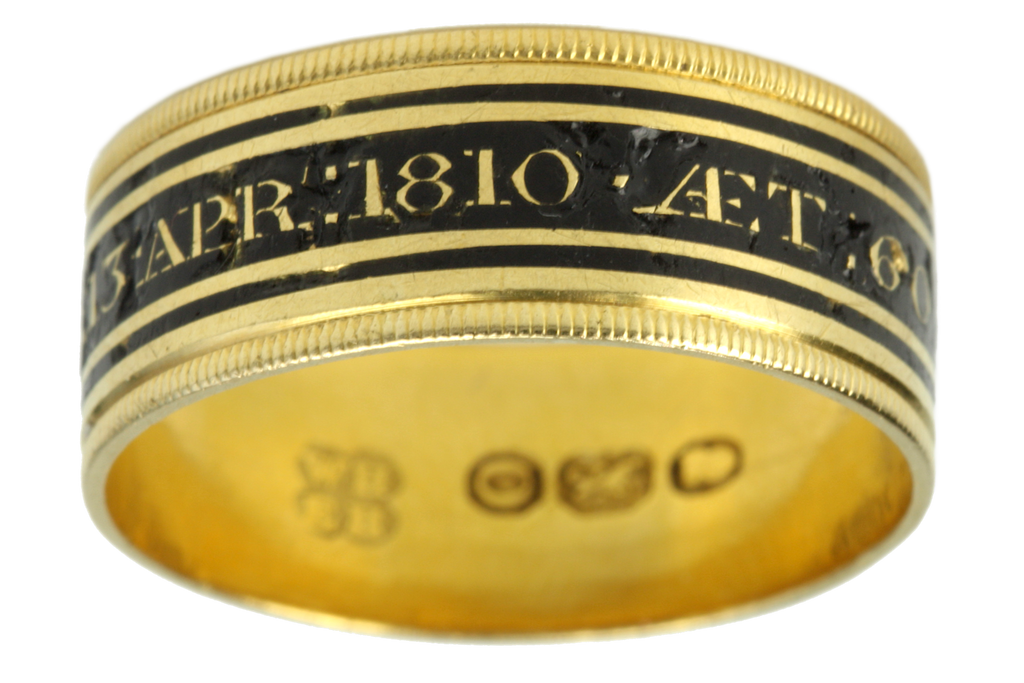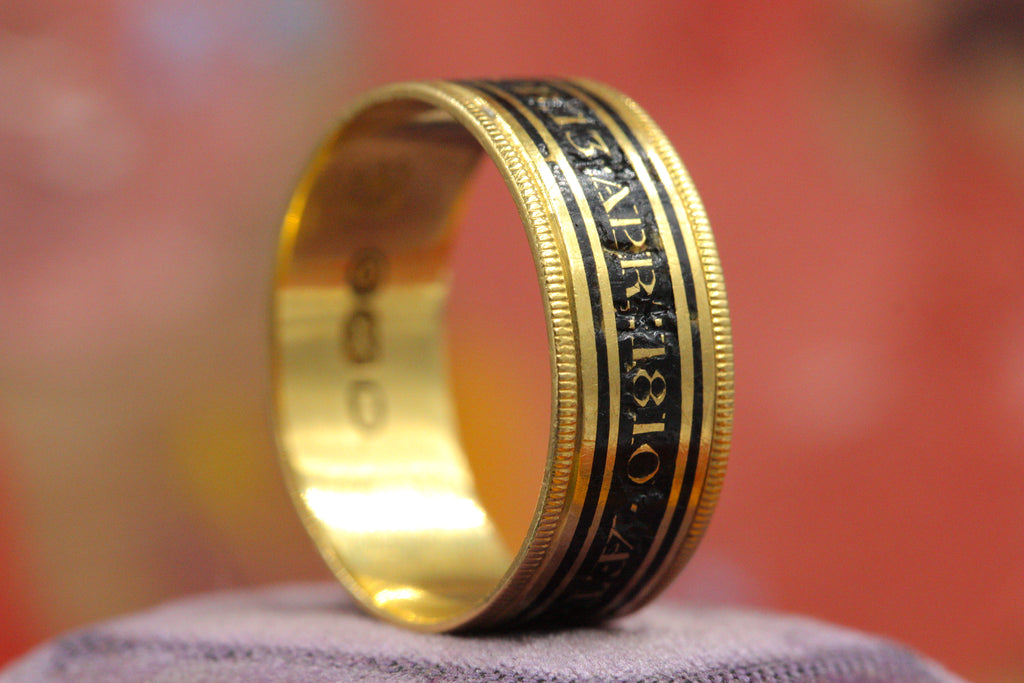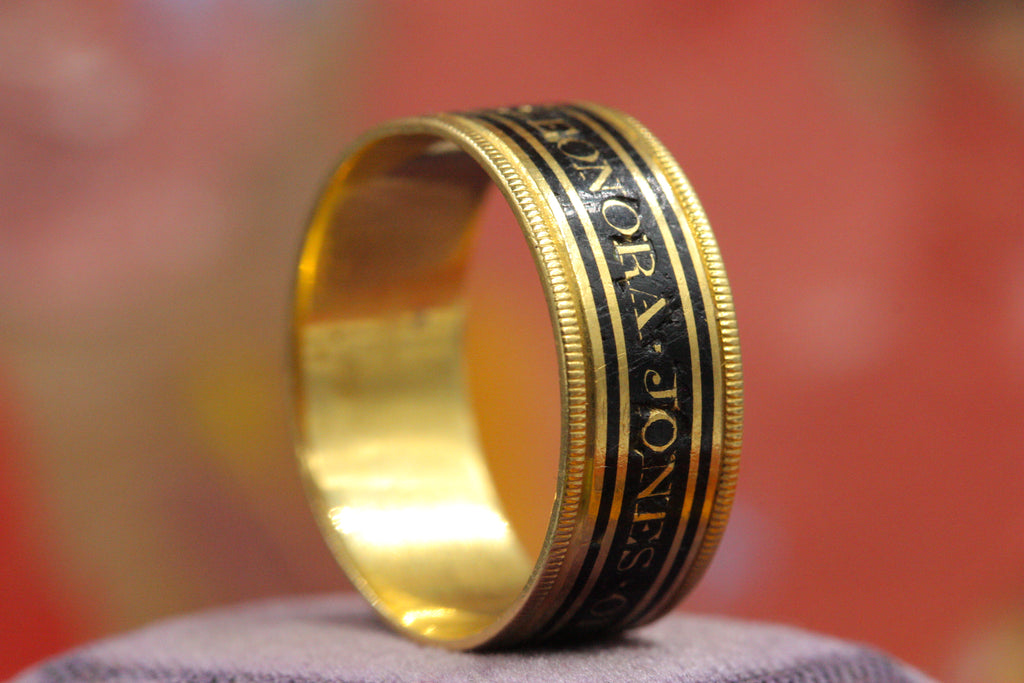 $0.00
$0.00
Georgian Enamel Mourning Band
An early 19th century mourning enamel band in 22k gold. The inscription reads "Eleonora Jones OB 13 Apr 1810 AET 60". Mourning rings were quite common during this era and were worn by loved ones to memorialize someone who had passed. In this case, Eleonora did so on April 13, 1810 at the age of 60. Hallmarks present inside of band.
Era: Georgian, c.1810
Materials: 22k gold, black enamel
Size: US 8.5
Width: 7.6mm
Condition: Very good. Some minor wear to enamel.