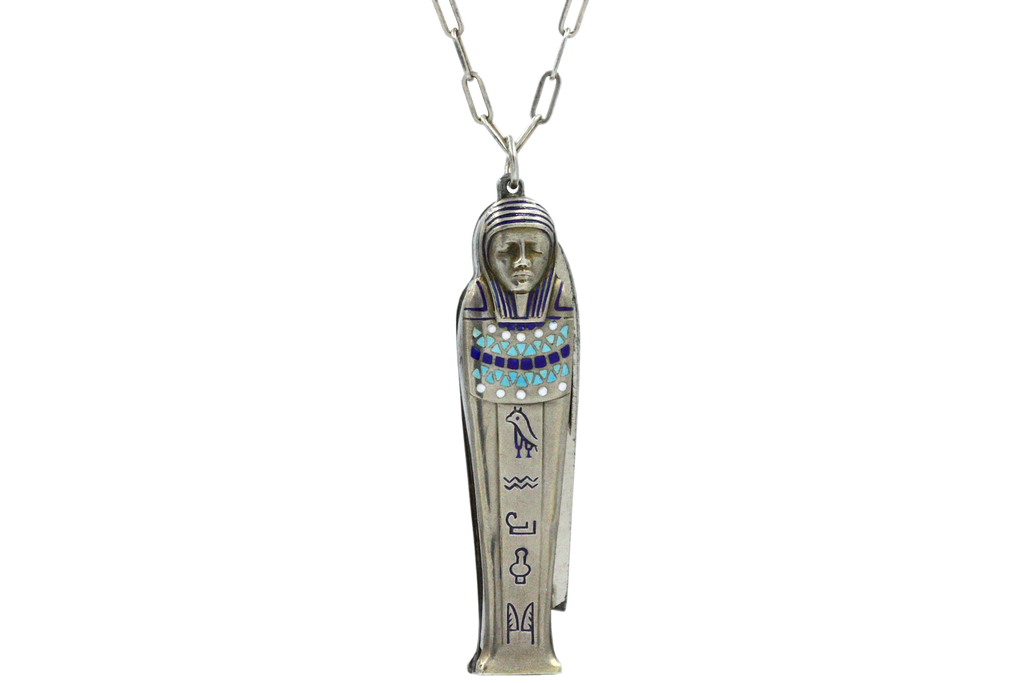 $0.00
$0.00
Egyptian Revival Sarcophagus Knife Necklace
An Egyptian Revival sarcophagus knife pendant circa 1920. Features detailing in white, turquoise, navy and green enamel. Paired with a vintage sterling silver 22-inch paper clip chain. Knife blade opens manually. 
Era: Art Deco pendant, Vintage chain
Materials: Enamel, sterling silver, white metal blade
Size: 60 x 13.7mm, Chain: 22 inches
Condition: Excellent, light wear commensurate with age.