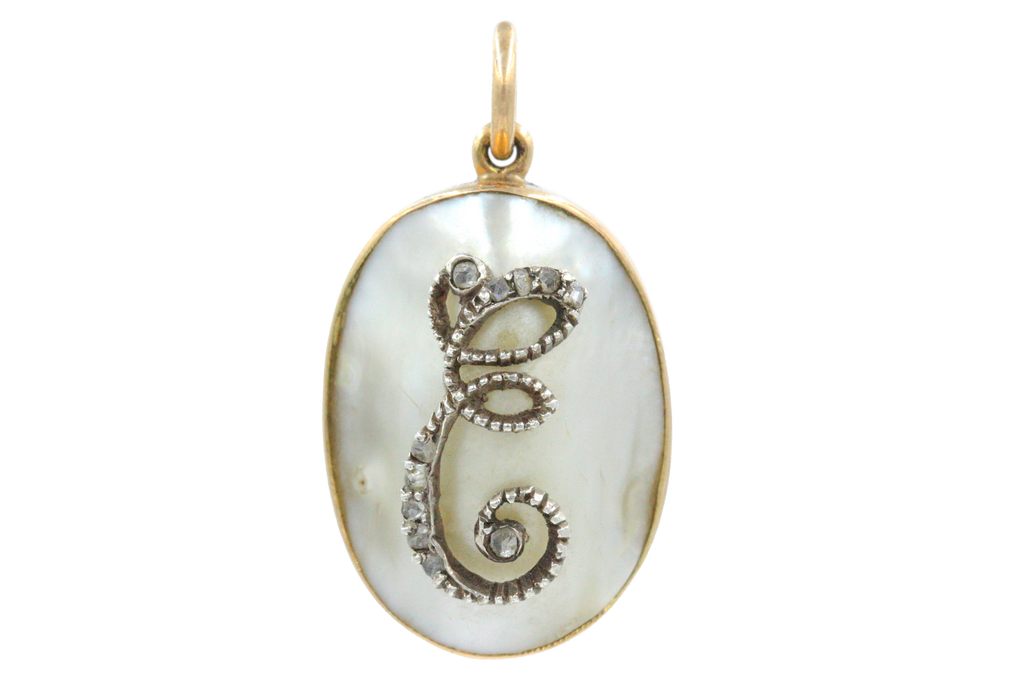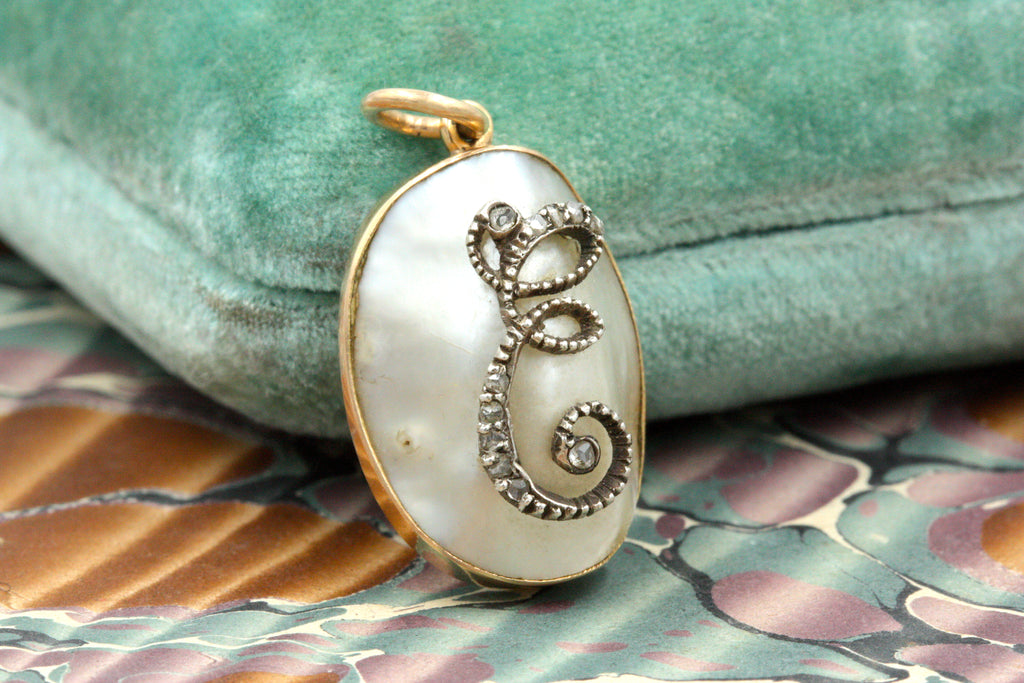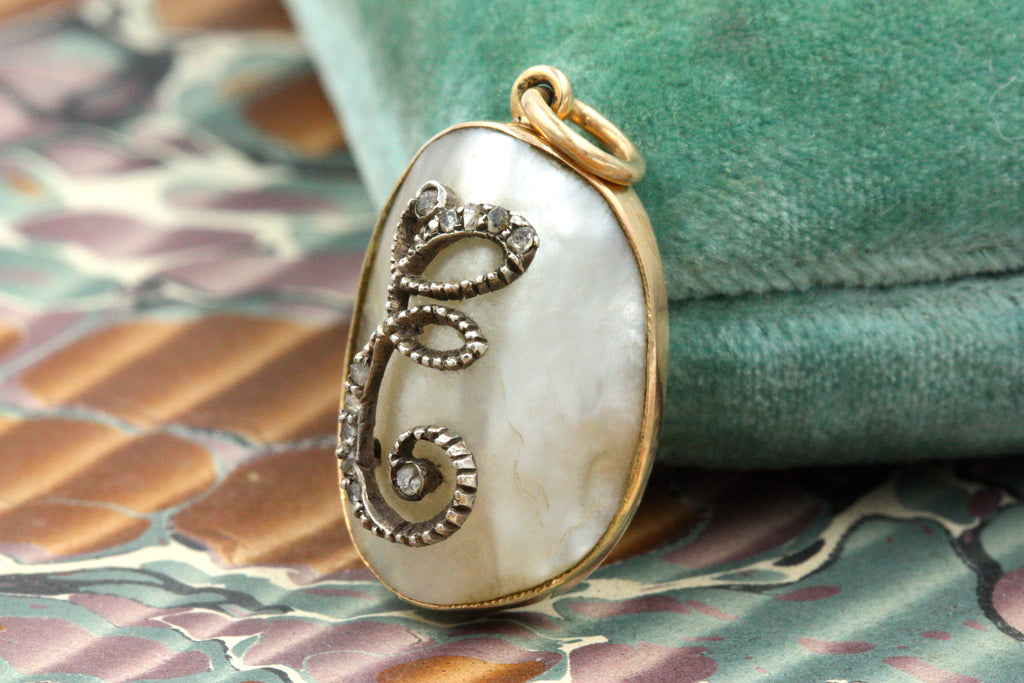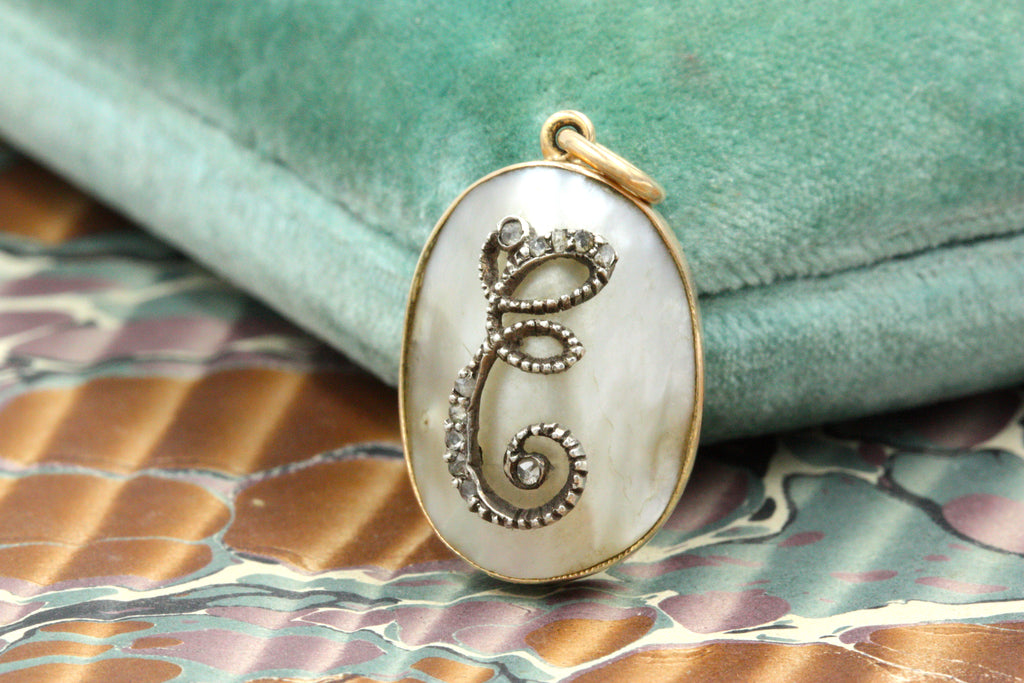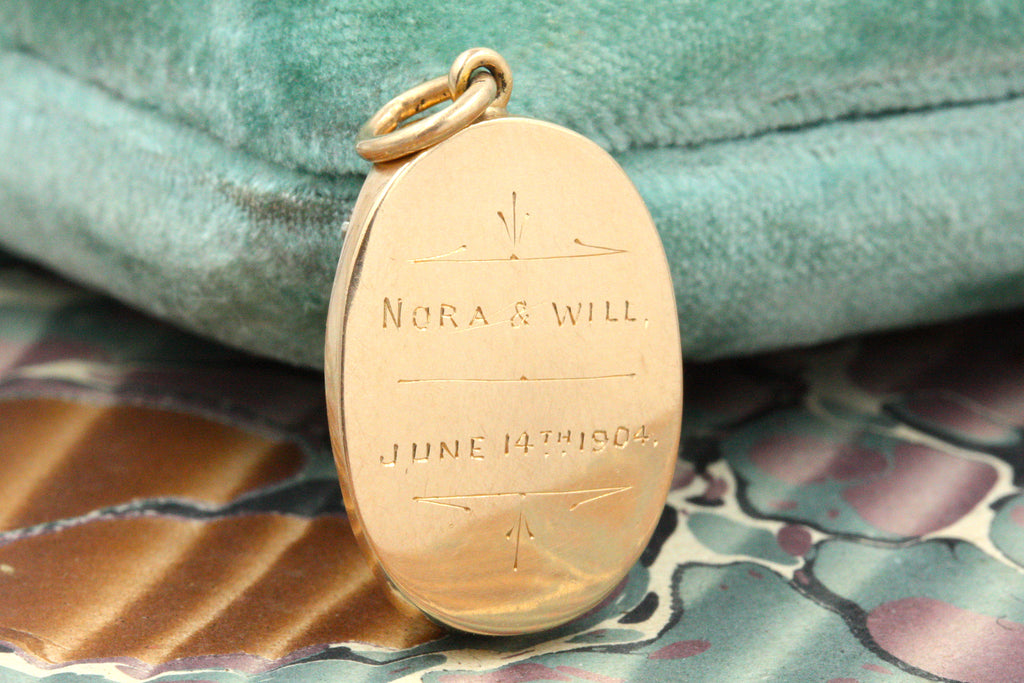 $0.00
$0.00
Edwardian 'E' Baroque Pearl Pendant
A lovely Edwardian baroque pearl pendant set in 15k gold. A silver cursive 'E' sits atop curved pearl surface and encrusted with rose-cut diamonds. Reverse side features an engraving that reads "Nora & Will - June 14th 1904."
Era: Edwardian, 1904
Materials: Diamonds, 15k Gold, Silver, Baroque Pearl
Size: 15 x 28 mm (including jump ring)
Condition: Excellent, light wear commensurate with age.