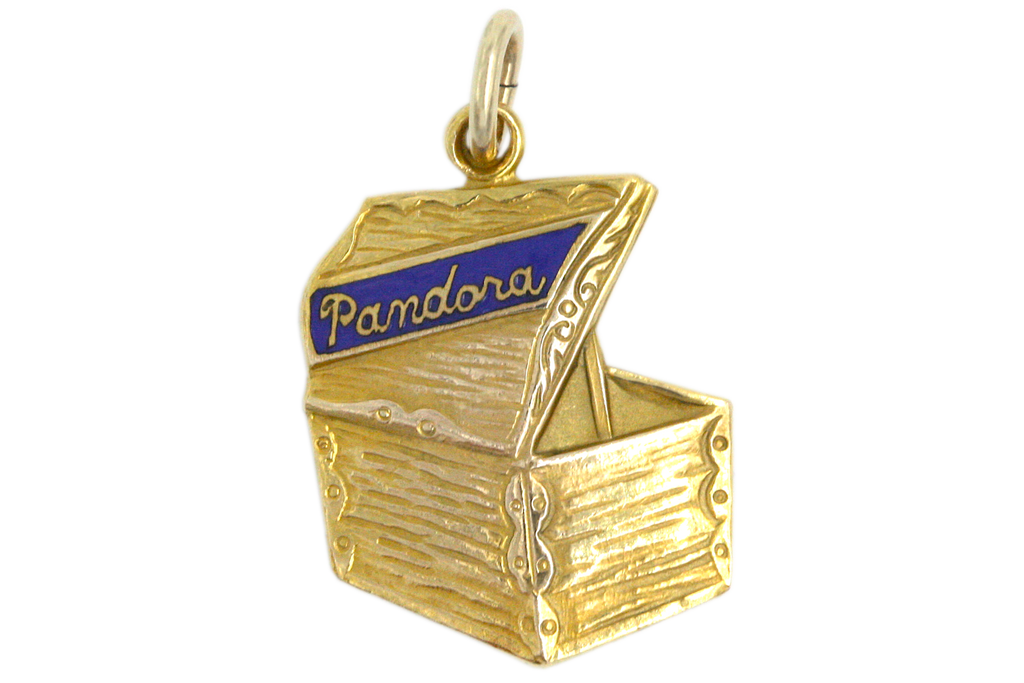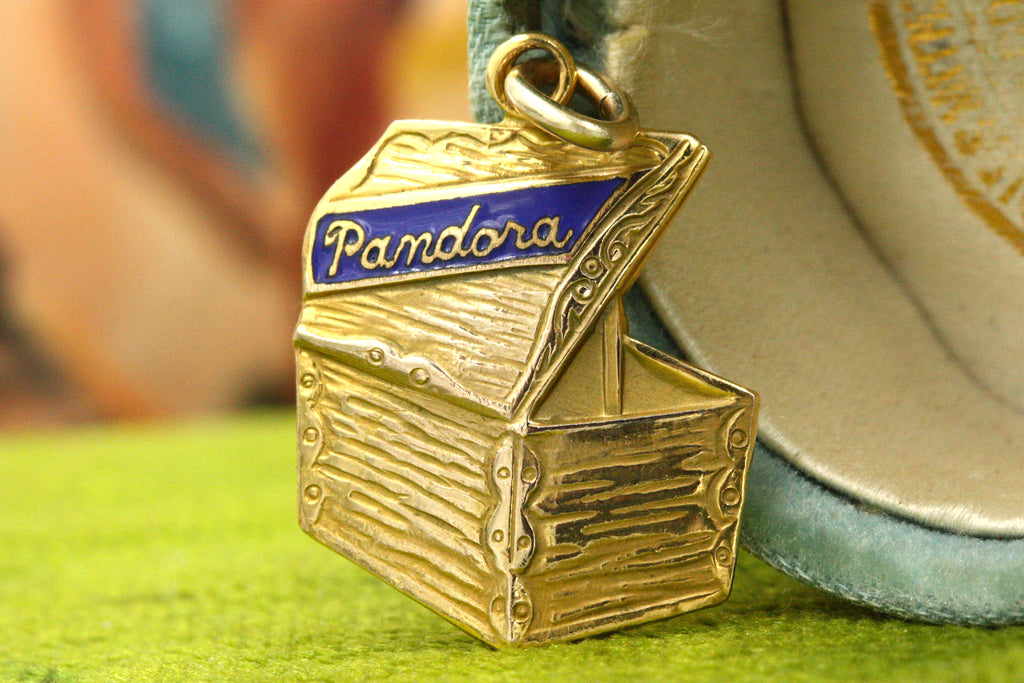 $375.00
$0.00
Vintage Pandora's Box Charm
An intriguing vintage charm based on the Greek mythology of Pandora's Box. According to Hesiod, Zeus, the king of gods, gave strict instructions to Pandora to refrain from opening the box, knowing well enough that her curiosity would prevail, thus releasing all evils upon mankind. Stamped 10k & jeweler's mark 'H'. 
Era: Vintage
Materials: 10k Yellow Gold, Enamel 
Size: 17.8mm x 15.2mm
Condition: Excellent.