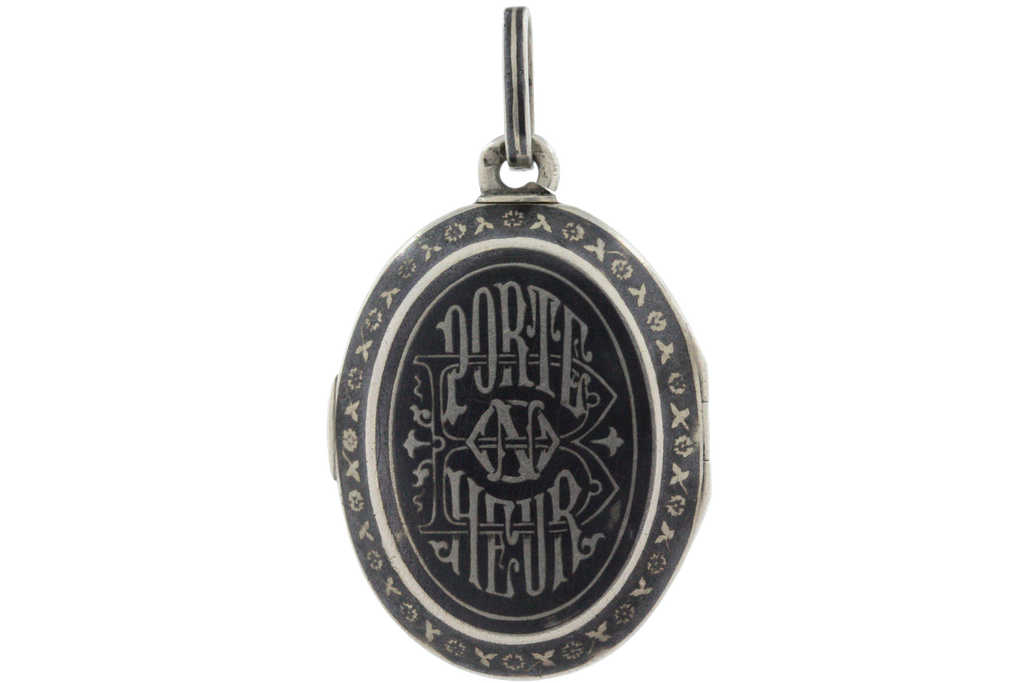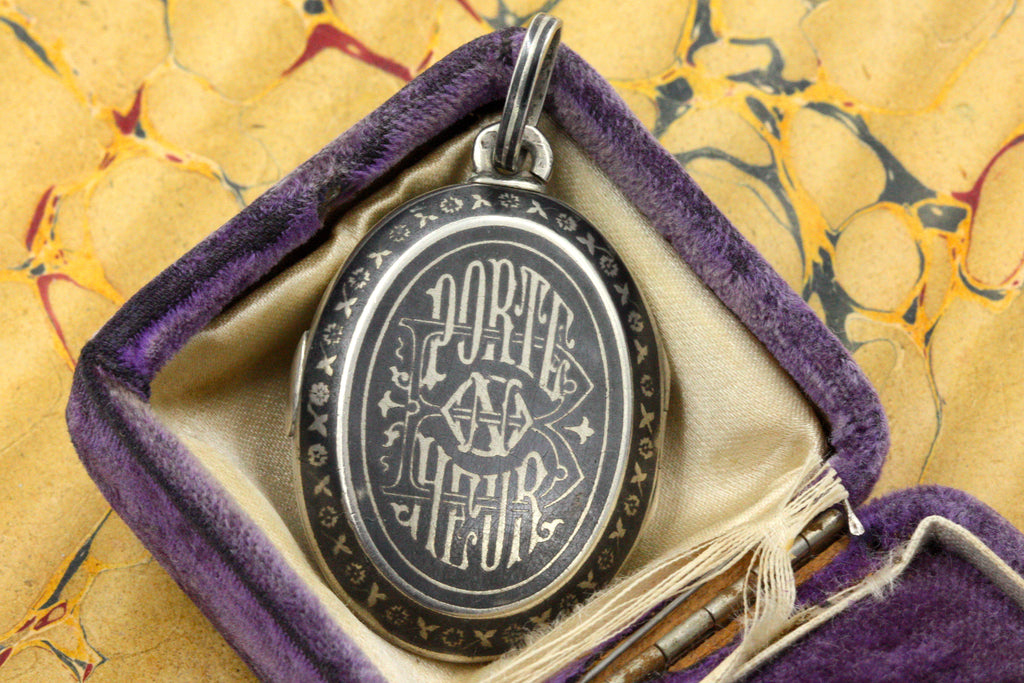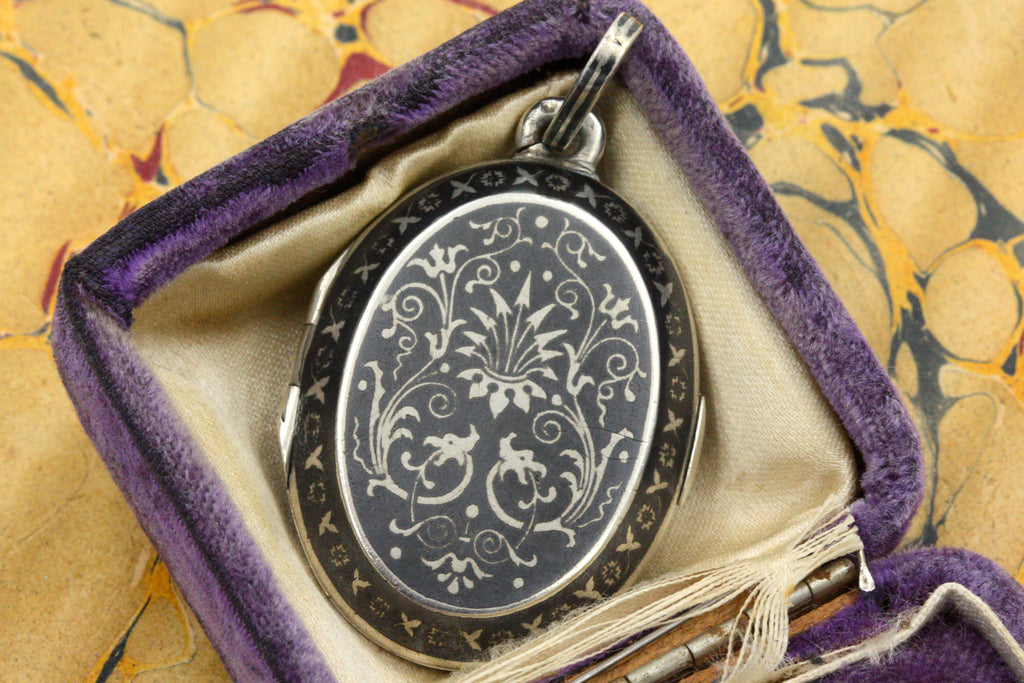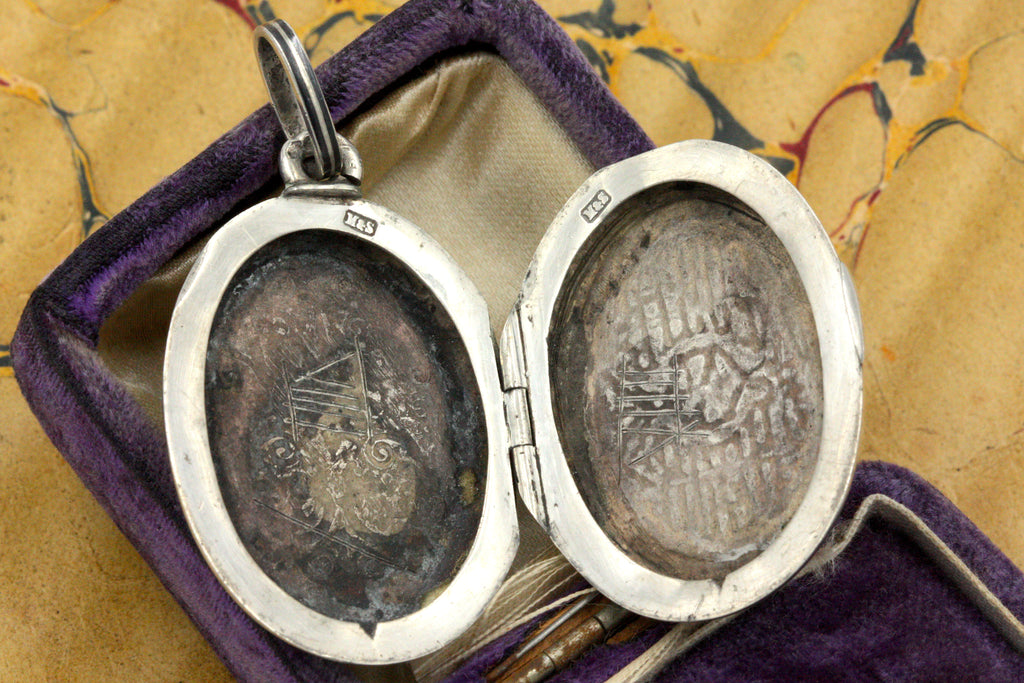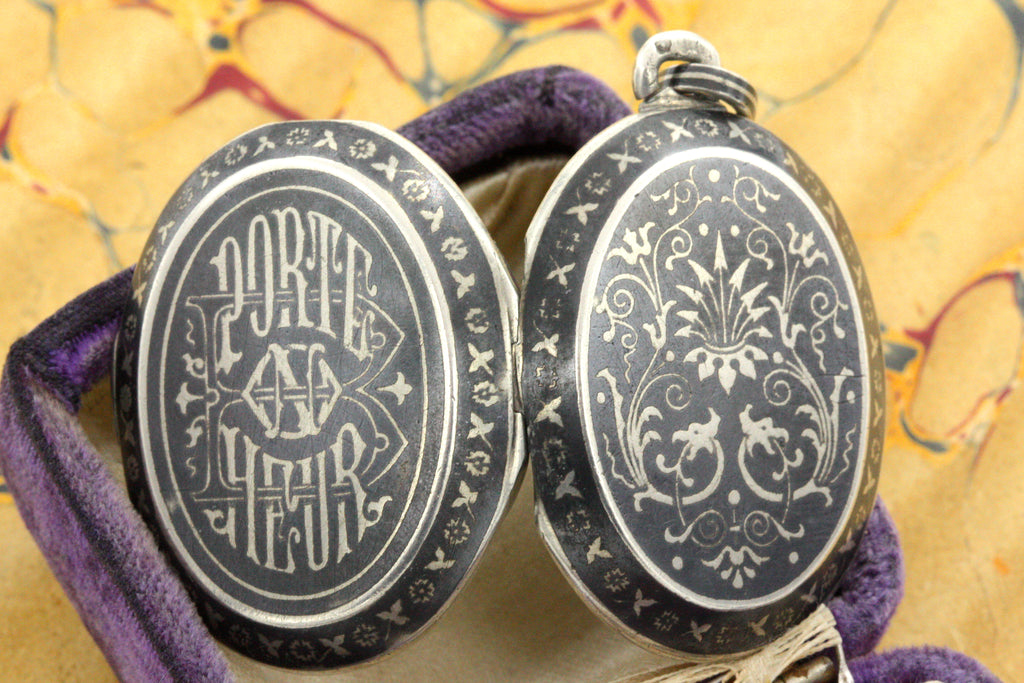 $985.00
$0.00
Victorian French Niello "Lucky Charm" Locket
A Victorian French silver locket with a beautiful niello design on both sides. On one, the phrase "Porte Bonheur" which translates to "Lucky Charm" surrounded by a floral wreath. The opposite side features an ornate design that includes florals and two dragons. Niello is a mixture of copper, silver, and lead used as an inlay on engraved silver. This is an unusual design using niello and the perfect locket to fill with two photos of your own lucky charms. 
Era: Victorian
Materials: Niello, Sterling Silver
Size: 29x52mm (including bail)
Condition: Very good. Some slight wear to niello and surface scratches commensurate with age.