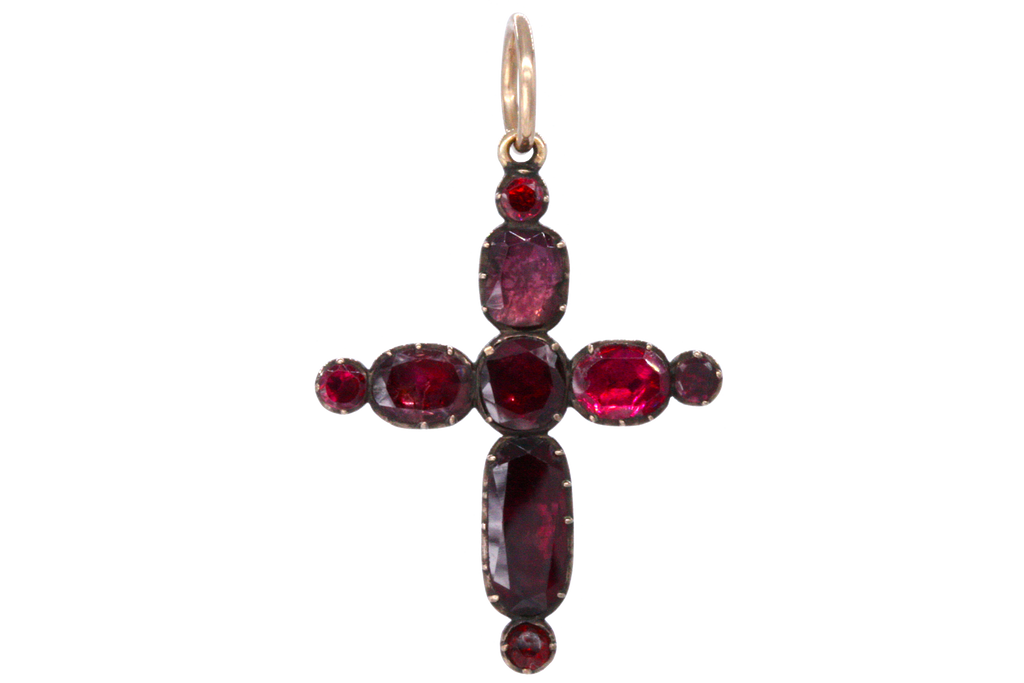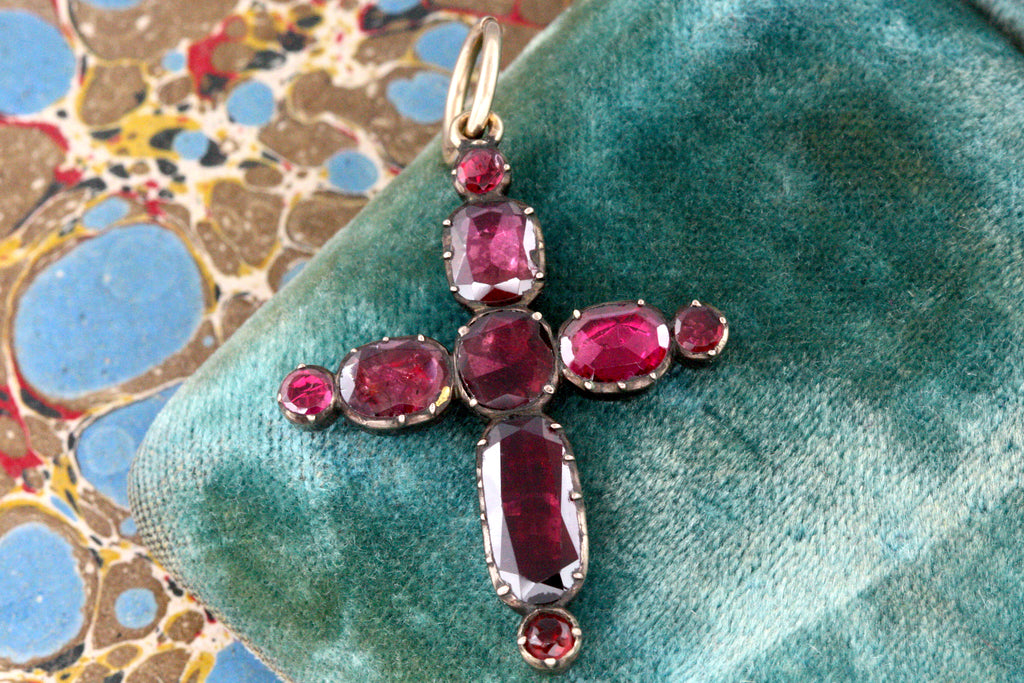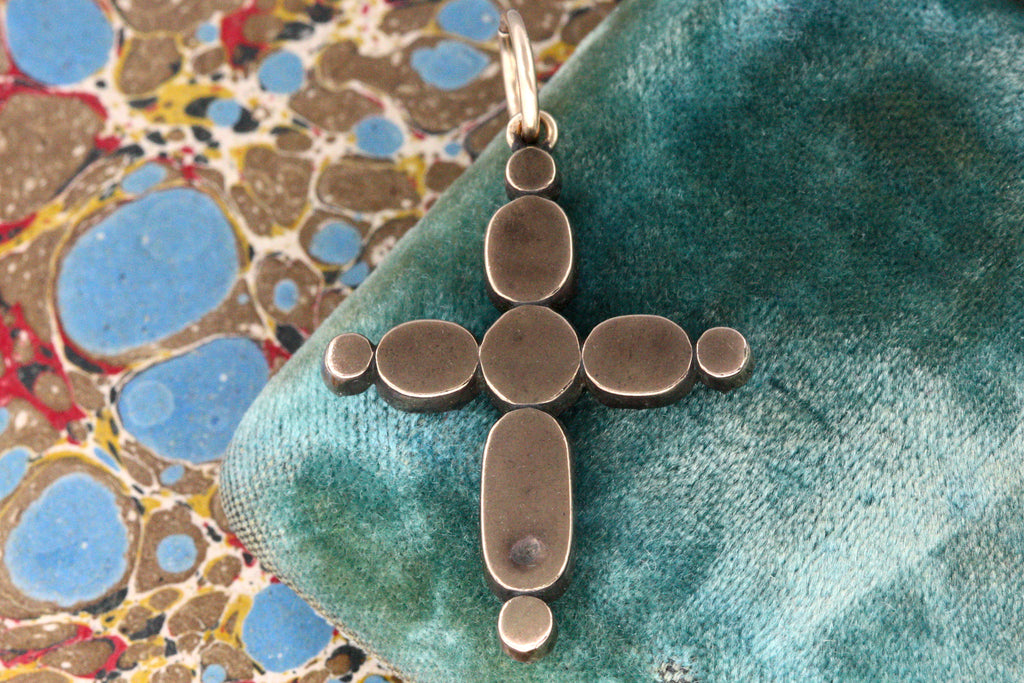 $695.00
$0.00
Georgian Garnet Cross Pendant
An antique Georgian cross pendant comprised of 9 richly-hued flat-cut garnets in varying sizes. Garnet gems are foil-backed and set in crimped collet settings which are signature elements of jewelry from this era. Bail is 14k gold and cross tests at 9k gold.
Era: Georgian
Materials: Garnet, 9k Gold (Cross), 14k Gold (Bail)
Size: 25 x 41mm including bail
Condition: Very good, one small chip on right side of center stone.