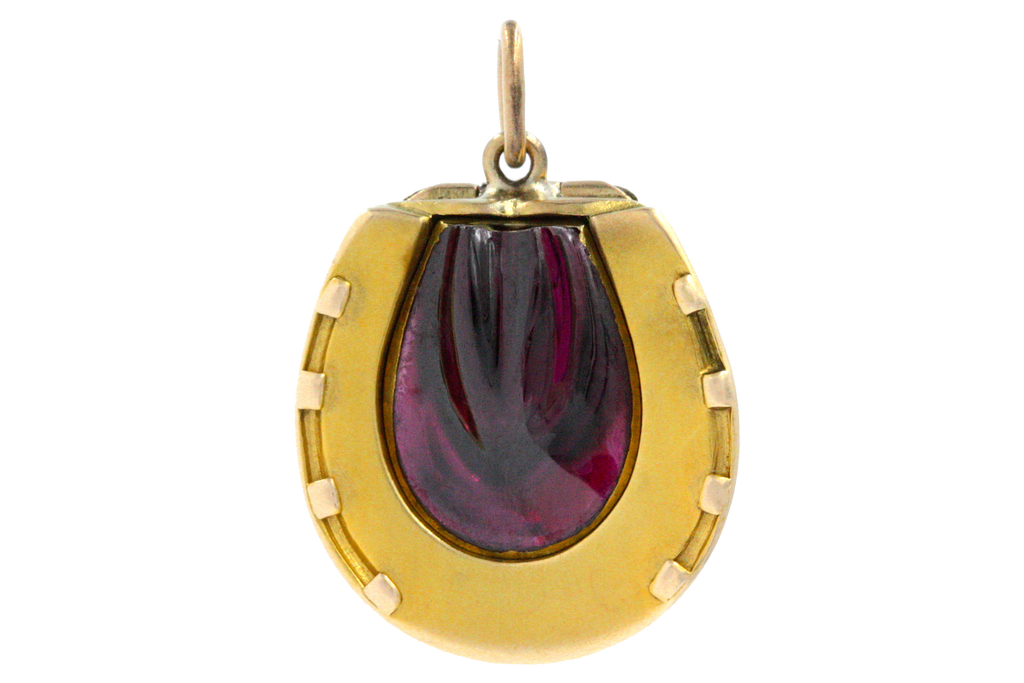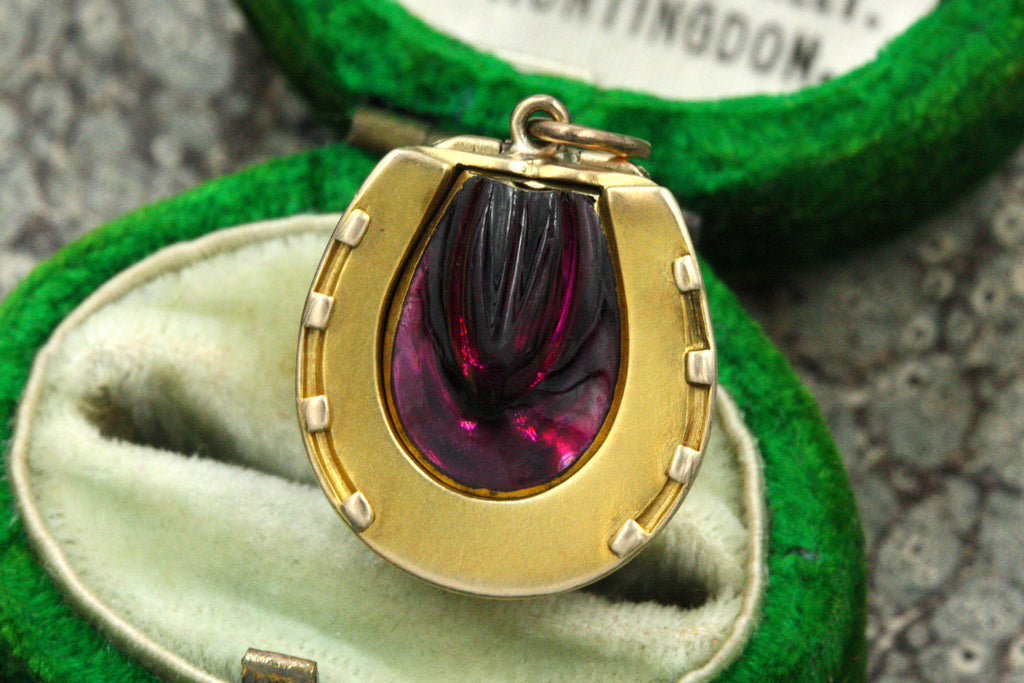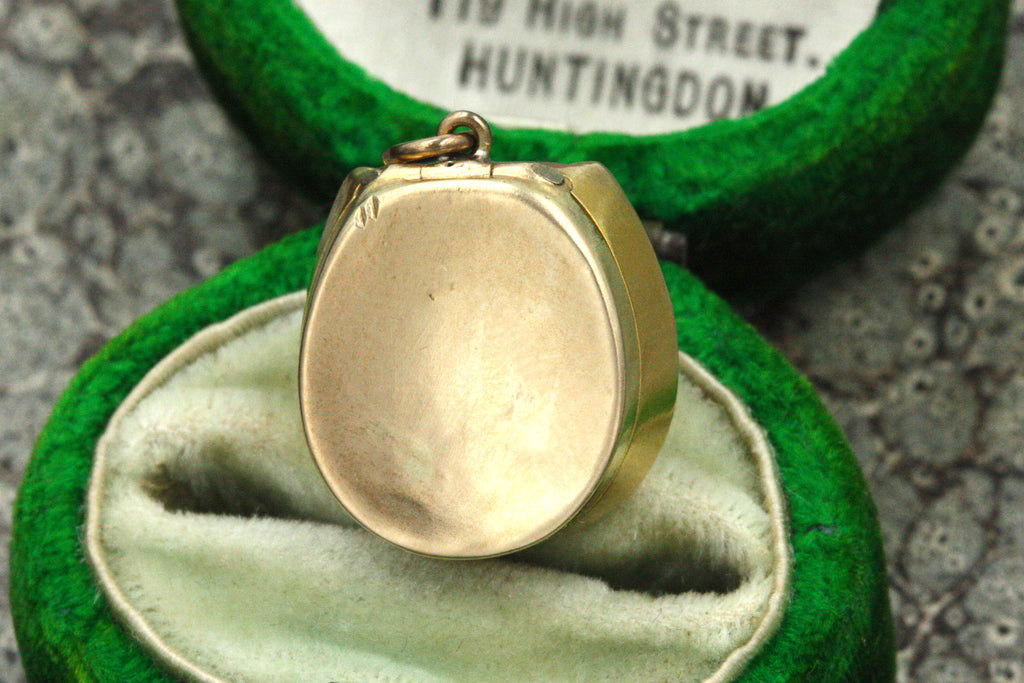 $925.00
$0.00
Victorian Garnet Horseshoe Locket
A Victorian horseshoe locket outlined with 8 nails surrounding a garnet that portrays a horse's hoof. Locket opens from the back with a hinge door that reveals a glass compartment. Compartment can open and filled with your own memento if desired. Locket snaps tightly.
Era: Victorian, c.1890
Materials: 14k Gold, Garnet, Glass (compartment inside)
Size: 15 x 21mm (including jump ring)
Condition: Excellent, light wear commensurate with age.