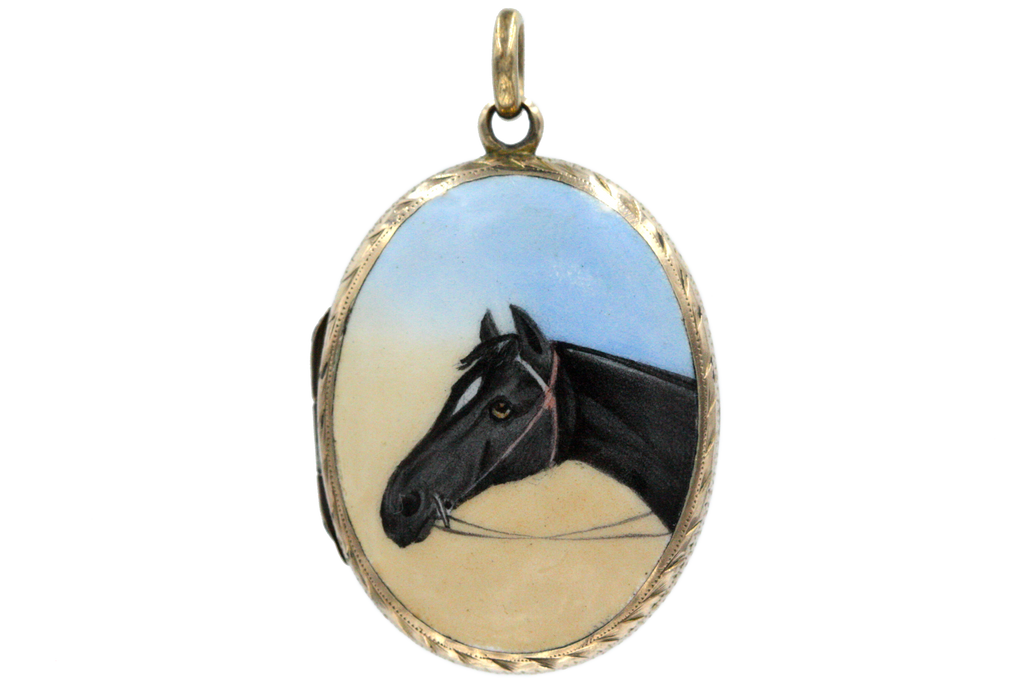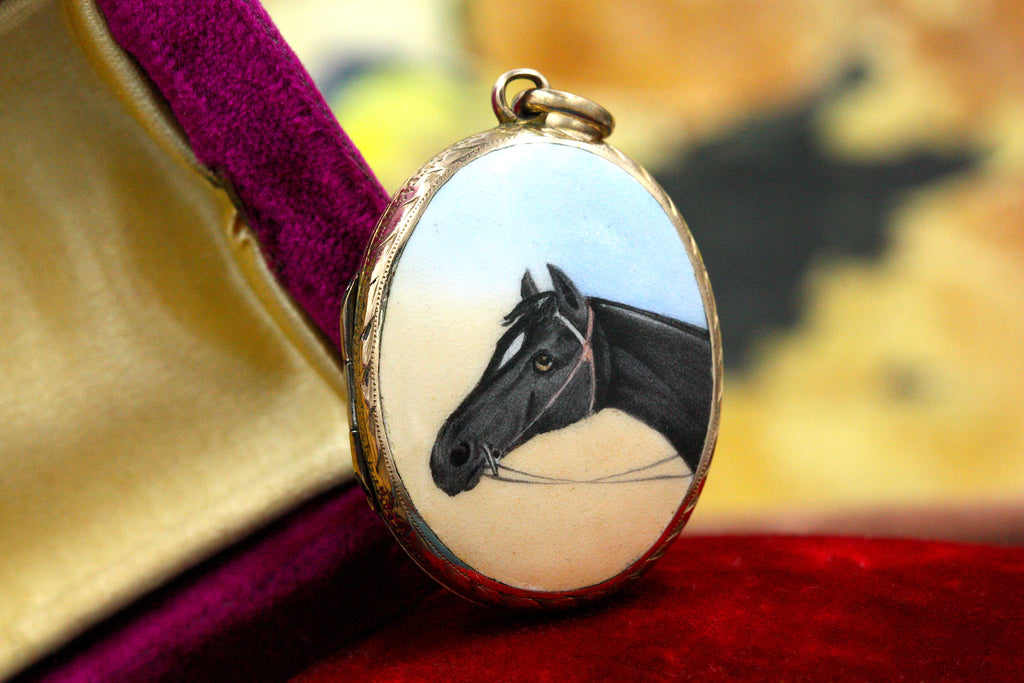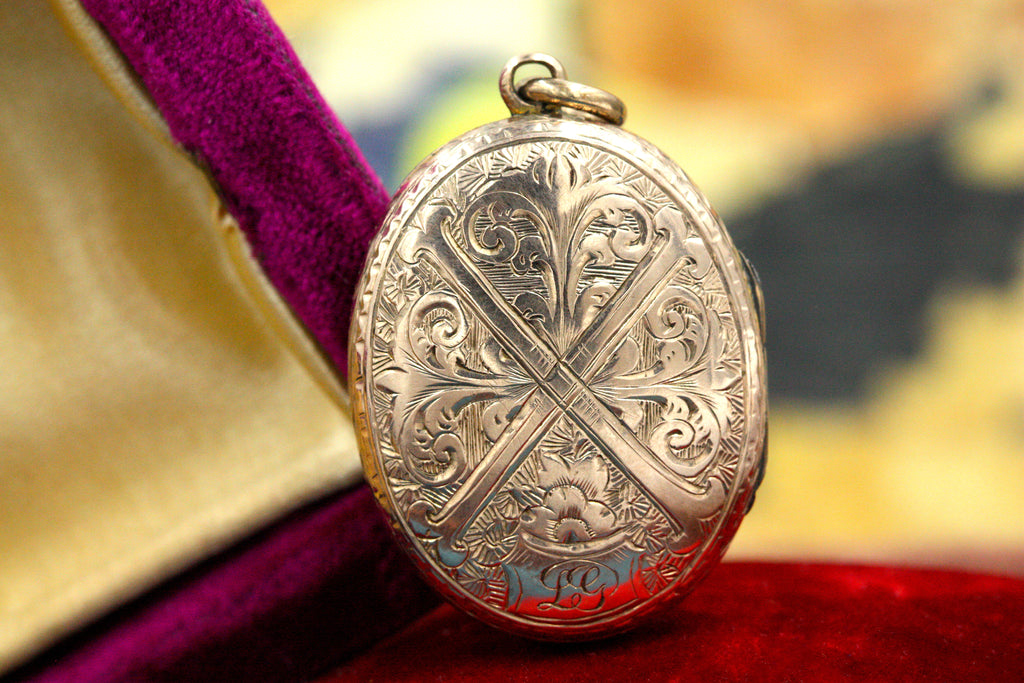 $0.00
$0.00
Victorian Enamel Horse Locket
A lovely Victorian locket depicting a beautifully detailed black horse hand-painted in enamel. Reverse side and edge around locket are elaborately engraved. Locket includes space inside for two photos and closes securely. 
Era: Victorian
Materials: 9k Gold F&B
Size: 24.3 x 39.6 mm
Condition: Excellent, minor surface scratches on enamel and gold.