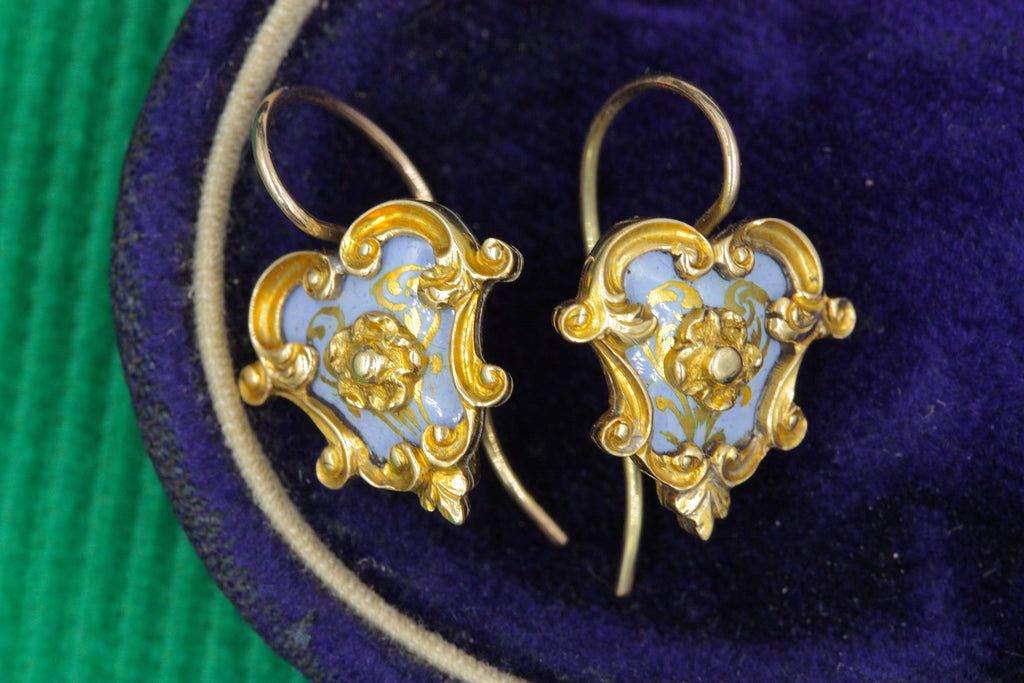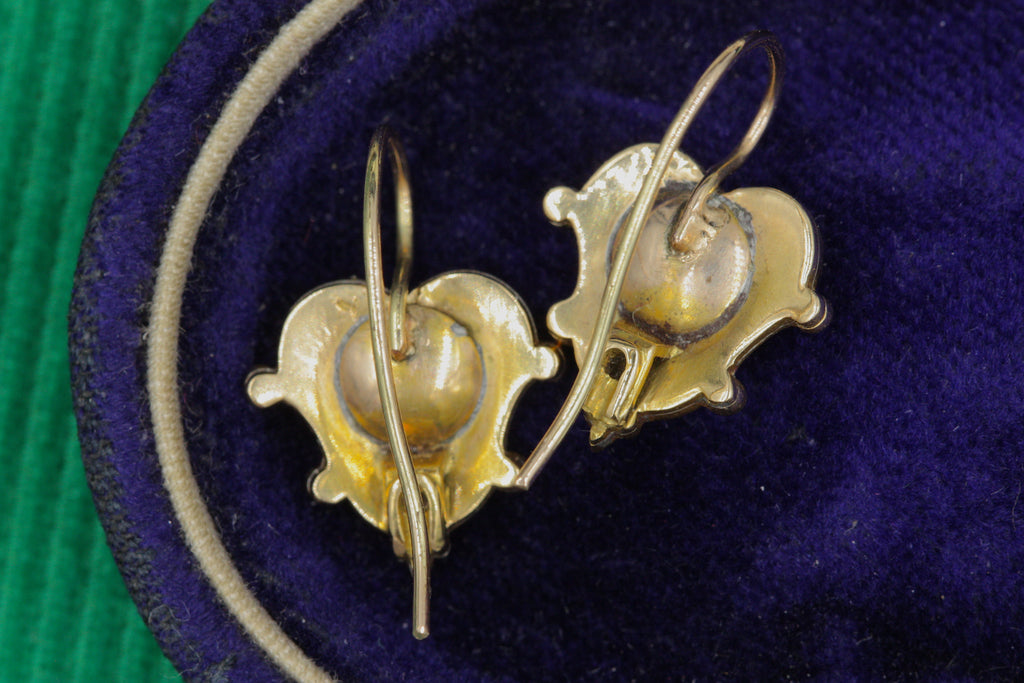 $0.00
$0.00
Victorian Rococo Enamel & Gold Earrings
A pair of mid 19th century pale blue enamel and 14k gold earrings with a detailed border of Rococo scrolling and a petite flower at its center. Enamel work charmingly mimics surrounding design and is in great condition. 
Era: Victorian, c.1850
Materials: Enamel, 14k Gold
Size: 18mm including front portion of ear wire.
Condition: Excellent. Earrings had another form of ear hooks, which were later replaced with simple ear wires at some point.