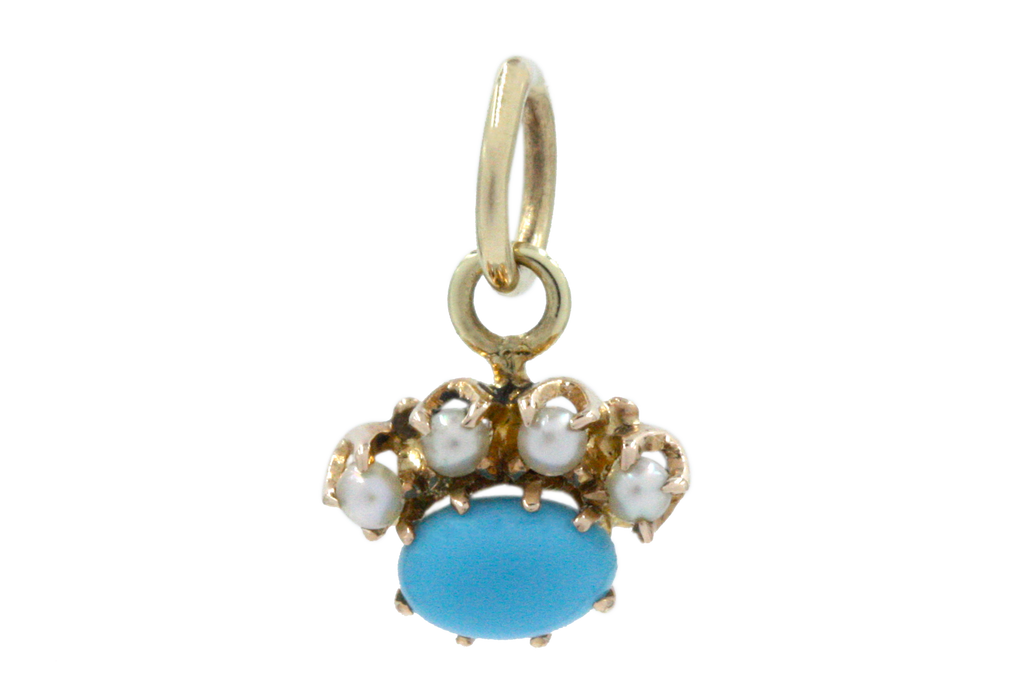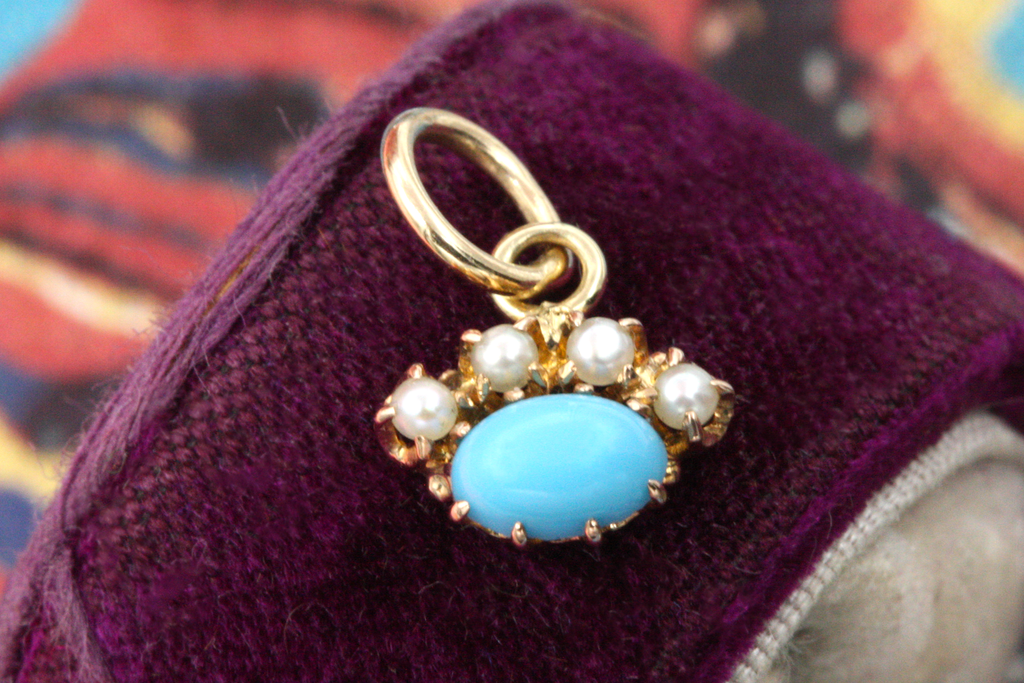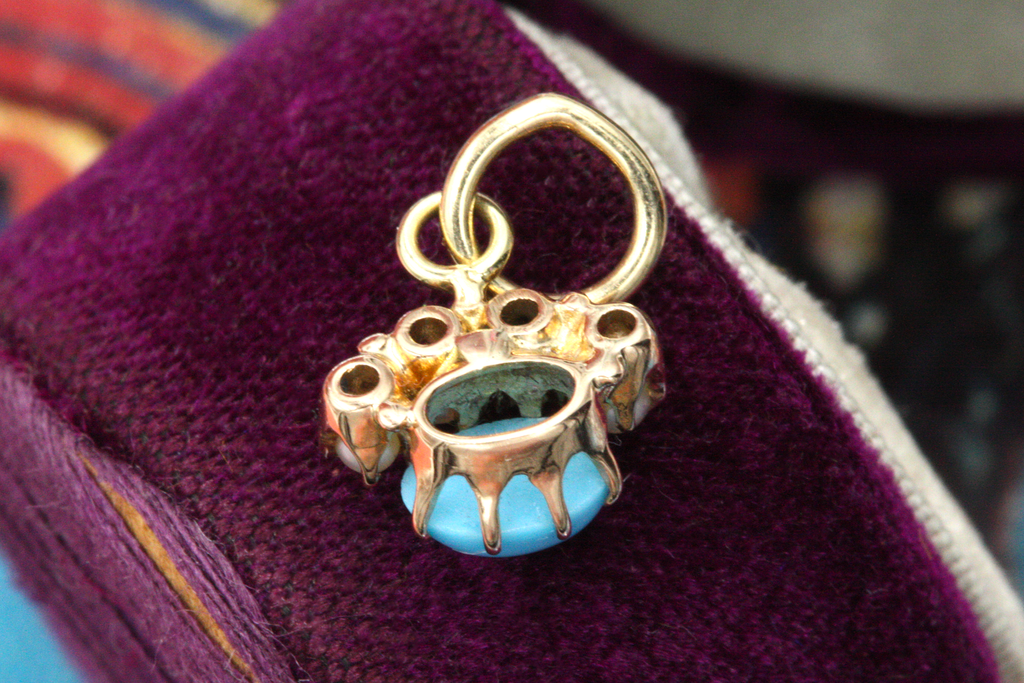 $0.00
$0.00
Edwardian Turquoise & Pearl Evil Eye Charm
A small Edwardian-era evil eye charm consisting of four pearls and one turquoise stone. Recently converted from a stick pin into a charm with a new 14k gold jump ring. A nice touch of protection to add onto your charm necklace.
Era: Edwardian
Materials: Turquoise, Pearl, 10k & 14k Gold
Size: 8.5 x 13.5 mm including jump ring
Condition: Excellent, recently converted into a charm from a stick pin.