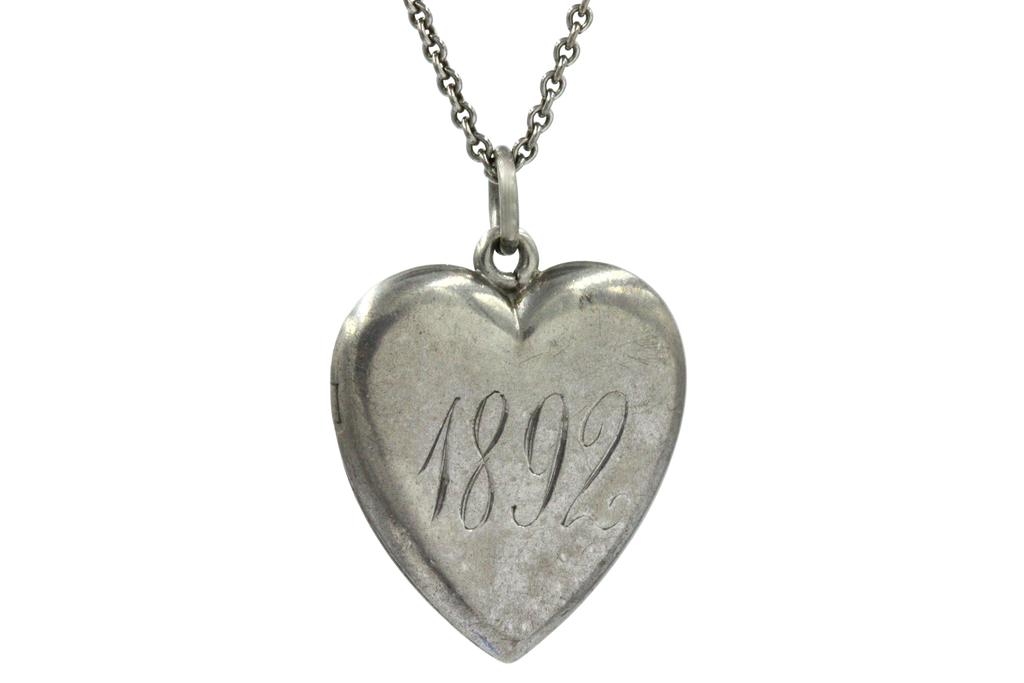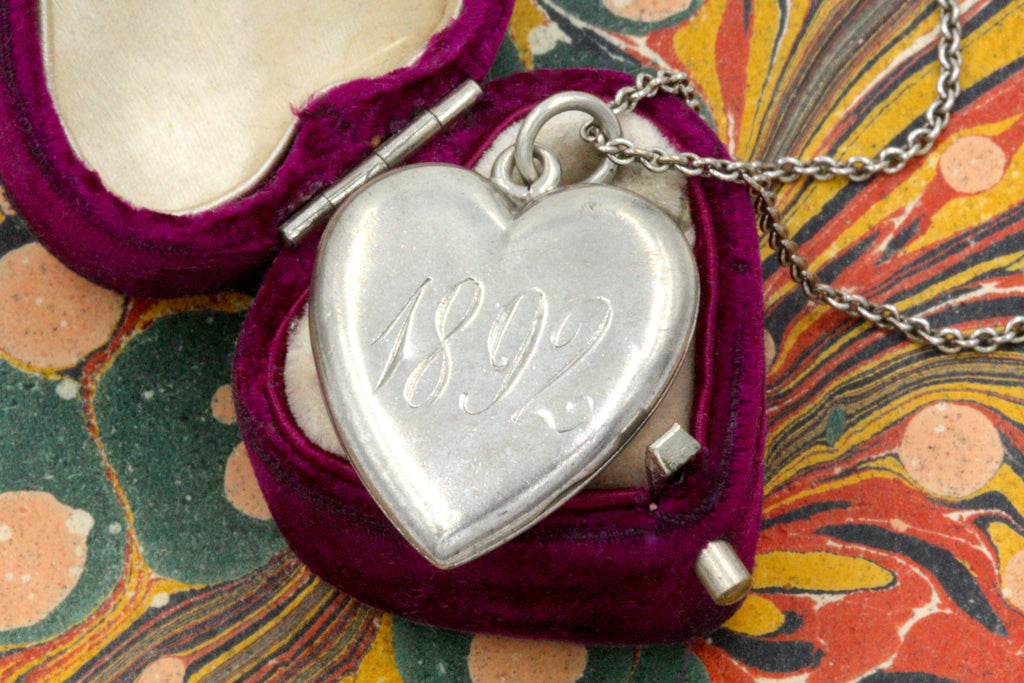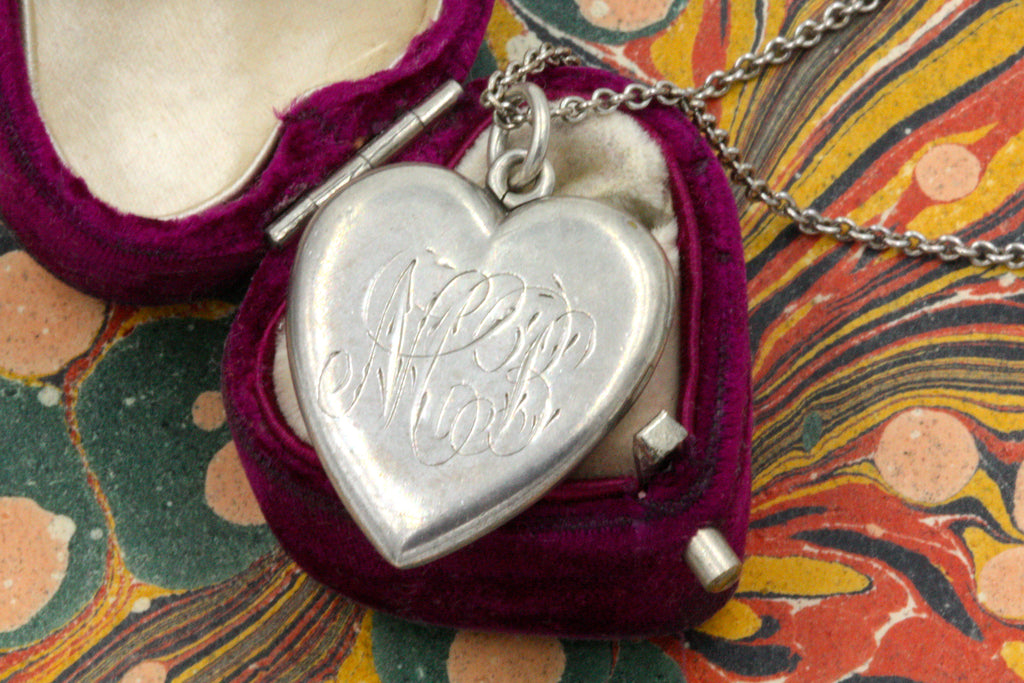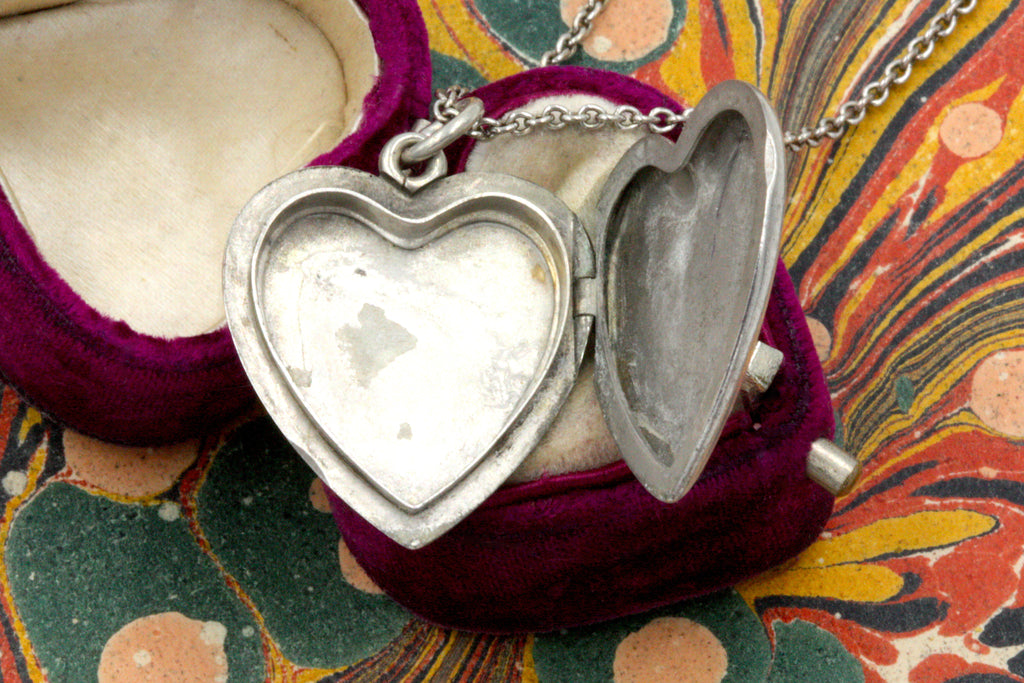 $375.00
$0.00
Victorian 1892 Heart Locket Necklace
A Victorian silver heart locket engraved with the year 1892 on one side and the initials NCB on the other. Locket snaps tightly and hangs from a vintage silver chain.

Era: Victorian locket, Vintage chain
Materials: Sterling Silver
Size: 30x22mm, 19 inch chain
Condition: Excellent, light wear commensurate with age.